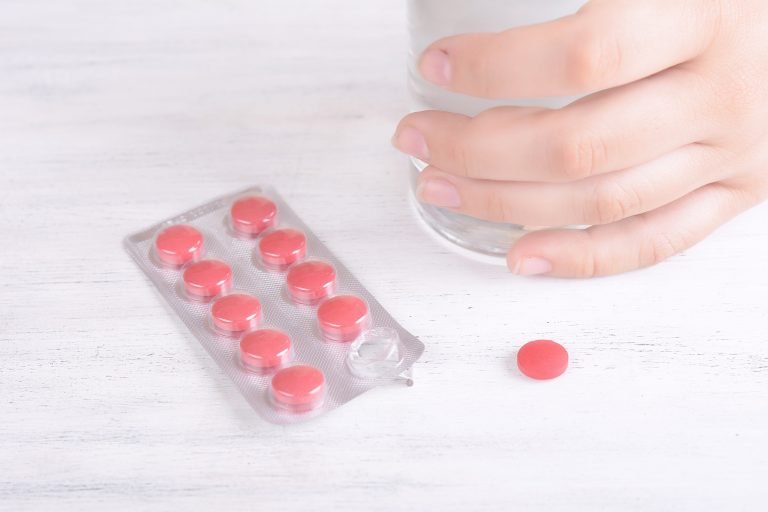 There are many hair products and supplements out there that you can put on your hair. Some hair products are quite good for your hair, but other products are not so good for one reason or another. Only a few products are truly great ones that are worth the money you put into them.
About DS Laboratories
DS Laboratories is the brand name of the DS Healthcare Group Inc. Company, and they are in both North and South America as well as Europe and Asia. DS works with haircare, skincare, and personal care products.
These include products like shampoo, conditioner, lotions, creams, and cleansers. DS even has a product that can help you grow longer and thicker eyelashes. In their laboratories, they develop and test out these products before they put them out on the market.
This testing is done regardless of cost and thoroughly enough to prove that a product truly works. If the product cannot prove that it works, it is not packaged and marketed. To help approve or disapprove of these products, DS hires medical advisors.
Their most famous medical advisor to date is a world-renowned Physician, Dermatologist, and Scientist named Dr. Antonella Tosti. Once a product is ready to sell, DS Laboratories ship it to various salons, stores, specialty retailers, pharmacies, and other sellers.
Over their 15 years of being in business, DS Laboratories has expanded many times, and now they sell products in 46 countries across the world. This makes them one of the leading companies when it comes to hair and skincare.
DS Laboratories deserves this rank, not solely thanks to the quality and effectiveness of its products. It also makes packaging that is environmentally friendly. DS recently introduced something called OxO biodegradable packaging.
This packaging is still a form of plastic; however, it is a plastic that degrades and decomposes over time. This means that it will not pollute the environment and is another feather for the cap of DS Laboratories. All in all, DS is an excellent brand that makes products that you can trust for results and which are good for you.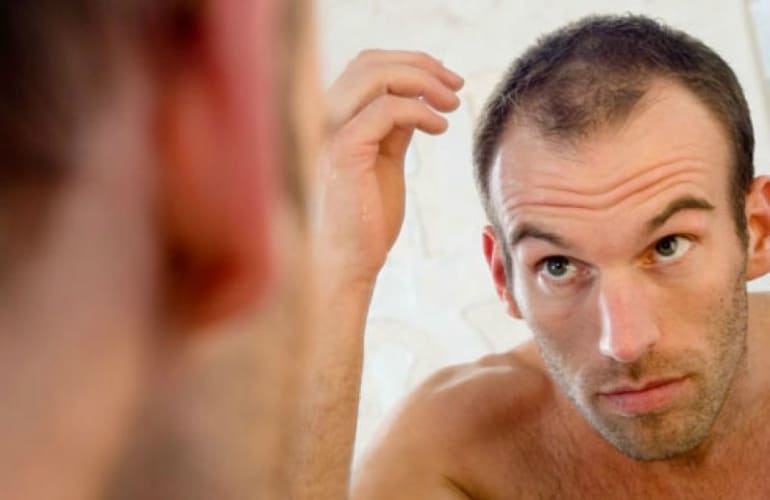 Revita Nutraceutical Tablets For Hair Growth Support
Revita Nutraceutical Tablets are one of the newer products from DS Laboratories. Though ordered less often than their Nanoxidil and some of their other hair treatments, these tablets are popular as well, and they have many 5-star reviews. Check out does Nanoxidil work.
These hair growth support tablets are made as a supplement to help your hair grow. They have many nutritional ingredients in them that both strengthen your hair and help it grow faster. Some of the ingredients help lengthen the growth stage of your hair so that you do not lose as much of your hair.
Meanwhile, these tablets also have ingredients that prevents DHT from forming your testosterone. There are some things in these tablets that may not be familiar to you, but some of the ingredients in this Revita product are ones that you will recognize as things that are known to be good for growing your hair.
Revita Nutraceutical Tablets are also highly recommended by some of the best hair specialists out there. Dra. Paloma Borregon and Dr. Agustina Segurado are both Dermatologists from Spain who give their recommendations for these tablets.  
From other parts of the world, Dr. Antonella Tosti is a Professor of Dermatology in the U.S., and Dr. Abril Martinez is a hair transplant specialist from Mexico who have also mentioned how good these tablets are.
All in all, Revita Nutraceutical Tablets are designed to improve the strength of your hair, give you more texture and shine, and to make your hair more manageable. This is on top of these tablets helping your overall hair growth.
Advantages Of Revita Nutraceutical Tablets
These Revita Nutraceutical Tablets have many benefits in many different areas. It is these advantages that make the tablets worth taking. So, knowing what the advantages of taking Revita Nutraceutical Tablets are can help you decide if this is the right product for your hair.
The Ingredients
There are 12 main ingredients in these Revita Nutraceutical Tablets that you should know about. The first ingredient is Genistein. Genistein is a byproduct of soy that improves both your hair and skin by helping your body's natural daily maintenance.
Daidzein is another powerful soy product that promotes your skin and scalp. Meanwhile, Iron gets plenty of oxygen to your roots, and Zinc has hundreds of uses throughout your body. These uses include cell reproduction, balancing the oils in your scalp, and keeping your hormones in balance.
Alfalfa is a plant that is packed full of various vitamins and minerals. In these tablets, it is included as an extract to make it extra potent. These vitamins in alfalfa help your body make new cells, including new hair cells, for your hair growth.
Canadian Willowherb is a great herb that is included in these tablets because of its powerful anti-inflammatory effects. B-sitosterol is included to help reduce hair loss by blocking DHT from forming.
Procyanidin B2 is a compound that is found in the peel of unripe apples. This compound has a potent amount of antioxidants that protect your cells from free radicals that damage them. Antioxidants also repair any damage that has already been done to your hair by DHT, allowing hair to grow back where it had stopped growing.
Meanwhile, Magnesium prevents calcium from building up on your scalp. This helps prevent flaking and dandruff, which can lead to hair loss if it is severe enough. Melatonin boosts hair growth, but also helps with sleep patterns so that you get enough rest.
The last two ingredients worth mentioning are Biotin and Vitamin D. These two have many uses that help your hair grow from being some of the building blocks of your hair to reducing damage caused by stress.
Price And Convenience
Revita Nutraceutical Tablets are available in a set of 30 tablets per box. Since the directions on these tablets are to take one per day with plenty of water to wash it down, one box of tablets will last you a month.
You should take the Revita tablets, preferably in the evening, since the Melanin in them may make you tired. You can purchase one box a month as you need it, or you can subscribe and get your box regularly delivered without having to remind yourself to purchase your next box.
For these tablets to work best, you should not miss days of taking them, so it is better to go with a subscription. Subscribing will also save you 20% of the price when you buy these tablets. Though this is only saving you a few dollars, this 20% does add up over time.
Other Advantages
On top of those obvious advantages to using Revita Nutraceutical Tablets, there are other advantages as well. For starters, this DS Laboratories tablet uses their Nanosome Delivery System. This system encapsulates all of the important active ingredients and delivers them directly to your scalp and skin.
This encapsulation increases the efficiency of the nutrients. This brings us to the next advantage of these tablets, which is that they are 100% free of prescription drugs. The ingredients of these Revita tablets are much more natural than many of the other DS products are.
These natural ingredients are all medical-grade quality and are proven to work. DS Laboratories does a lot of studies and testing on all of their products, and these Revita Nutraceutical Tablets are no exception to this.
In fact, almost every single ingredient in these tablets has had at least one study done on them. A few ingredients even have had more than one study done on them. The Vitamin D, Iron, Daidzein, Magnesium, β-sitosterol, and Genistein found in these tablets have each had a study done on them.
Meanwhile, the Canadian Willowherb, Procyanidin B2, Zinc, and Biotin have each had two studies done on them. However, it is the Melatonin that has had the most studies done on it, with a total of three studies being documented.
These clinical studies are not only well documented, but the results of these tests are published on the DS Laboratories website so that you can read them if you want to. If you like looking at every detail of a product, then you will love this.
Even if you don't like looking into things with that much detail, the fact that DS Laboratories publicizes this information shows that they have nothing to hide.
Disadvantages Of Revita Nutraceutical Tablets
These Revita Nutraceutical Tablets have a lot going for them, and very little that can be said against them. As for potential side effects, these tablets have few to none. Some people may get a slight stomachache if the pills do not agree with them.
DS Laboratories are first and foremost focused on technology and innovation, and this shows in their products. While not necessarily a bad thing, this fact does mean that their products are not as natural as some people could wish for.
However, though these tablets are much more natural than many of their other products, they are simply not as natural as they could be. There are also colorants included in the ingredients which are not only unnecessary but which you may be trying to avoid.  
The Melanin in these tablets may be good for your hair, but it can also make you feel really sleepy. This affects some people more so than others but, if you take it in the morning, it can lead to you feeling tired all day long.
Finally, it can take 1 to 3 months before these Revita tablets start giving you visible results. This is in part because you may be deficient on some of the vitamins in it and it will, therefore, take even more time for your body to build up to the right amount you need.
This is a long period of time to wait before you can even tell if these supplements are working. In the meantime, you must keep taking the tablets regularly. If you miss days at any point, you may not know if it truly is not working or if the lack of results is simply because you missed some doses.
Pros
Medical-grade ingredients for the best hair loss treatment. 

Fortify hair and nail growth (two-in-one).

Proven to prevent hair loss and promote hair growth.
Cons
Results vary from person to person. 
Final Thoughts
Revita Nutraceutical Tablets may be exactly what you are looking for if your hair seems to need just a little more something to make it look healthier. This may be because you use curlers often, and your hair needs a little help to have that healthy shine.
Or, if your hair is thin, these Revita tablets can help with that too. However, you should never take more of these tablets than is recommended. Also, supplements like these tablets are not something that you should take instead of a healthy diet but, rather, are something that you should do in addition to a healthy lifestyle.