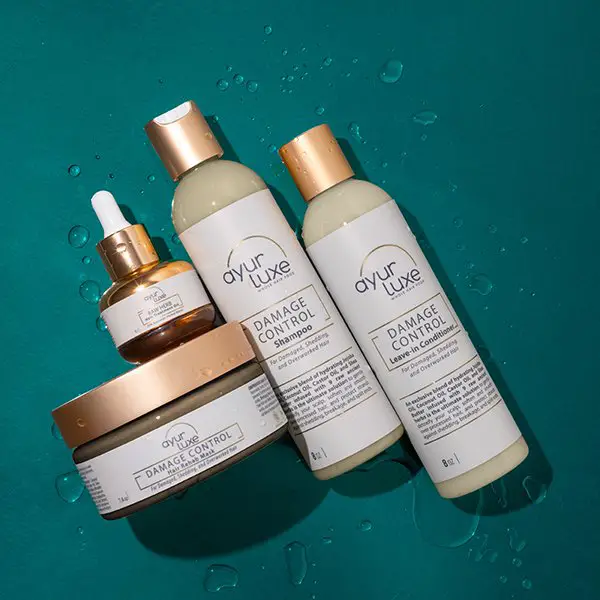 Tell us about Ayur Luxe? What sets it apart from other products on the market?
Ayur Luxe uses ancient herbal traditions to solve beauty's toughest challenges. We are different because we offer a high concentration of powerful Ayurvedic herbs that are hard to find in the US market and make them very easy to use.
The goal of our first collection, Damage Control, is to reduce breakage, shedding, split-ends and damage that impede hair growth and retention. We worked with an Ayurvedic expert in India to develop a custom blend of 9 Ayurvedic herbs to address these issues.
Secondly, we utilized the exact extraction method scientist have used in research studies. Our herbs are extracted at 10-20%, which is 5-10 times more than other herbal products. Lastly, we formulated clean, hydrating, and superior products along with our proprietary Ayurvedic blend to create the most advanced natural hair care on the market.
How and when did you start it?
The idea for Ayur Luxe was birthed in August 2018. I was in another hair care rut, and decided to research YouTube to find a solution to the slow growth, breakage, and damage that I couldn't seem to stop with any product I used. When I came across Ayurvedic herbs for hair, I knew it was the thing I was missing. Unfortunately, at-home recipes are just not practical for my busy life. Ayurvedic herbs were hard to find and the recipes were difficult and messy to use.
I started working on Ayur Luxe in September 2018, and it took me almost a year to iterate on the formulation for the Damage Control collection. I wanted to make sure it lived up to its promise to harness the power of these herbs in the most effective way possible.
We launch in July 2018, and the response has been amazing over the past month. People are really loving the products.
What is Ayurveda?
Ayurveda is an ancient healing system originating in India. It has a belief system around healing the body naturally with diet, exercise, and herbal remedies. It intersects with beauty because many of the herbs that are used to treat ailments have done wonders for the hair and skin for thousands of years.
What should people know about Ayurveda?
Ayurveda has a rich history of tradition and is used to cure all sorts of ailments. Several herbs used in Ayurvedic traditions are unique because they often have scientific studies behind them. The scientific research proves their effectiveness and often explains why they work.
How can Ayurveda help with baldness, hair shed and other hair loss?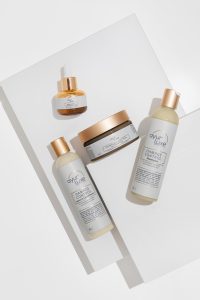 Many of the herbs found in Ayur Luxe have been studied to address alopecia, hair shedding, and slow growth.  In clinical studies, Bhringraj extract increased the average number of hair follicles by 50%[1] and caused hair to regrow in less time than Minoxidil 2% in mice.[2]  In human studies, 75% of people experience mild to moderate hair loss reported significant reduction in hair loss within 7 weeks of use[3]. Researchers believe Bhringraj moves hair follicles out of the sleeping phase and keeps hair in the growth phase longer.
When combined with Amla, Brahmi, Hibiscus, and Fenugreek at 7% showed an 89% increase in the number of hair follicles after 10 days compared to the control group of Minoxidil[4].  Shikakai and Hibiscus thicken and protect hair as hair super foods-loaded with Vitamin A, C, D, K, E, antioxidants, minerals, and micronutrients.
Lastly, the scalp is largely ignored when talking about hair growth, but it is so vitally important. Fungus and bacteria on the scalp can inhibit hair growth and damage hair. Tulsi and Neem have been scientifically proven to reduce dandruff and kill fungus and bacteria that inhibit hair growth. In Ayurvedics, Neem seed oil is used as a powerful anti-microbial, anti-fungal, and anti-inflammatory [5]. In scientific studies, Tulsi has been shown to be anti-fungal and to reduce dandruff[6].
The great news it that all of these Ayurvedic herbs and more are in every product in the Damage Control Collection.
How can people find your business?
You can learn more about our products at www.ayurluxe.com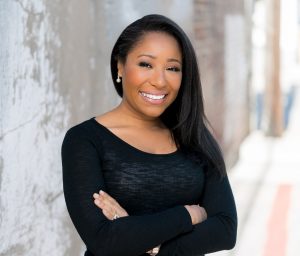 Sources:
[1] Datta, K, et al. "Eclipta Alba Extract with Potential for Hair Growth Promoting Activity." Current Neurology and Neuroscience Reports., U.S. National Library of Medicine, 30 July 2009, www.ncbi.nlm.nih.gov/pubmed/19481595.
Roy, R. K., et al. "Hair Growth Promoting Activity of Eclipta Alba in Male Albino Rats." SpringerLink, Springer, 14 May 2008, link.springer.com/article/10.1007/s00403-008-0860-3.
[2] Chokotia, Love S., et al. "PHARMACOLOGICAL ACTIVITIES OF ECLIPTA ALBA(L.)." Http://Www.ijrdpl.com/, International Journal of Research and Development in Pharmacy and Life Sciences , 2013, www.omicsonline.org/open-access/pharmacological-activities-of-eclipta-albal-.pdf.
[3] Madan A, Arun A, Verma S. A noncomparative open label pilot study to see the efficacy and consumer response of Vegetal Hair Well in preventing hair fall and promoting hair growth. International Journal of Advanced Research 2014;2(2):475-81
[4] Begum, et al. "Comparative Hair Restorer Efficacy of Medicinal Herb on Nude (Foxn) Mice." Advances in Decision Sciences, Hindawi, 13 Nov. 2014, www.hindawi.com/journals/bmri/2014/319795/.
[5] Blum, Faith, et al. "In Vitro Activity of Neem (Azadirachta Indica) Oil Extract against Helicobacter Pylori." Journal of Ethnopharmacology, Elsevier, 19 Dec. 2022, www.sciencedirect.com/science/article/pii/S0378874118333312.
[6] Punyoyai, Chanun, et al. "Development of Antidandruff Shampoo from the Fermented Product of Ocimum Sanctum Linn." MDPI, Multidisciplinary Digital Publishing Institute, 15 July 2022, www.mdpi.com/2079-9284/5/3/43.