Hair loss is often a severe condition that affects people of every country, ethnicity, and age.
That said, Hairprin is a viable option if you are looking to combat hair loss, or even to prevent it from happening to you in the first place.
Hairprin claims to rejuvenate your scalp, rejuvenate your follicles, rapidly restore growth, and unblock hair follicles. However, though Hairprin can make all these claims, perhaps you are more interested in facts.
To understand Hairprin fully, it is necessary to learn more about the people behind it and what they stand for.
Approved Science is the brand name of Hairprin, and its brand website freely shares about themselves.
About Approved Science
Approved Science is a brand that is dedicated to improving one's individual health and well-being.
They understand how important good health is to lead a happy and fulfilling life. Therefore, Approved Science has the goal of helping to guide, support, and steer you to living a life that is filled with energy, vitality, and strength.
They have a team of medical experts that do scientific research for the brand and give health information on their supplements. This helps Approved Science to stay close to the forefront of recent medical advances.
All in all, Approved Science has over a dozen different supplements that they offer. Each of these is formulated to target a specific problem that you might be suffering from.
While other supplements can sometimes focus on treating the symptoms, Approved Science supplements focus on dealing with the root of the problem.
Even some supplements that actually have the right ingredients can fail to have the needed potency to give you the hair results you are looking for. That is not to mention the many unproven ingredients that have not been proven to work.
Each ingredient in Approved Science supplements are selected based on research and are proven in studies to help.
All of these Approved Science supplements are made in top quality laboratories that are both FDA licensed and cGMP certified.
Both of these certifications indicate quality that you can count on.
All in all, Approved Science has a lot of good going for it, and very little to complain about.
The brand goal is one that is easy to get behind, and one which many companies nowadays are falling into line with for good reason.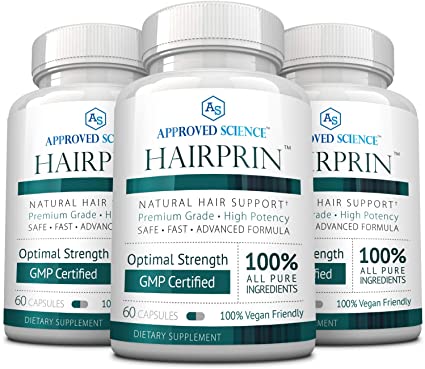 The Four Steps Of Approved Science Supplements


There are four main steps that Approved Science uses to make their supplements. These four steps being what went into making their Hairprin supplement.
The first step is the research. Approved Science has its experts research and do clinical studies of each potential ingredient.
The second step to formulating Approved Science products is review. The results of the studies on each ingredient are reviewed, with only the best of the ingredients moving on to the next step. This third step is to develop just the right combination of these ingredients and to make the actual product.
The fourth, and final, step to the process of making Approved Science supplements is to guarantee it.
Approved Science is so confident in their line of products that they have a great guarantee and return policy for you. Finally, this brand has a team of customer service and health advice experts that you can get a hold of.
The Hairprin Supplement
Hairprin has a multi-pronged method to help your hair grow as you want it to. The first prong is that of control.
Hairprin tries to control hair loss by both addressing any nutrient deficiencies you have and by blocking DHT.
The second prong that Hairprin uses is stimulation.
Hairprin contains many active ingredients that enhance the blood flow in your body, especially the blood flow to your scalp. This assists the nutrients from the first prong to get to your hair.
The third prong is that Hairprin tries to restore your hair. It does this by containing ingredients that boost your hair growth by increasing follicular growth and by promoting the development of new hair follicles.
Finally, the fourth thing that Hairprin tries to do is prevent. The amino acids and stuff in it that help prevent hair loss from happening in the first place.
Each of these functions that Hairprin does is all useful and help each other while giving you the best results for your hair as possible.
The Ingredients
All of the ingredients of Hairprin are easy to find with little to no hunting necessary. This proves that Approved Science is proud of what they put in Hairprin, which is understandable once you look at what is in it.
The Plants
There are several different plant products in Hairprin has in it that are worth mentioning.
Saw palmetto is frequently used in many hair growth products. This plant is popular for hair products for good reason, having had many studies done on it, proving it works.
Ginkgo biloba is slightly less well-known than the last plant is, but it is still fairly common in hair products. Ginkgo is rich in flavonoids that have antioxidant attributes, and it also promotes blood flow, having some vasodilatory effects.
Fo-Ti is another plant that is hard to miss in hair products, its scientific name being Fallopia Multiflora. It promotes your melanin synthesis to keep your hair growing with its natural color and helps your cells get rid of toxins.
Methylsulfonylmethane (MSM) is a type of sulfur that has anti-inflammatory properties. A fairly new natural ingredient, MSM has had a few studies on it that show that it strengthens your hair and boosts growth.
L-Methionine is another form of sulfur; this one an essential amino acid that acts as a powerful antioxidant. This specific amino acid helps to enhance the ability of other amino acids while also promoting collagen production.
L-Cysteine is yet another sulfur-based amino acid and one that makes up 10% of your hair. This ingredient, therefore, can help boost your keratin levels while improving the texture, elasticity, and strength of your hair.
Silica is also present in Hairprin to help improve your hair growth by supporting your body's production of collagen. Silica also helps improve your hair texture while preventing breakage.
Lastly, borage is the final plant in Hairprin hair supplements. Borage is rich in Omega-6 fatty acids that help reduce inflammation while improving the moisture levels of your scalp.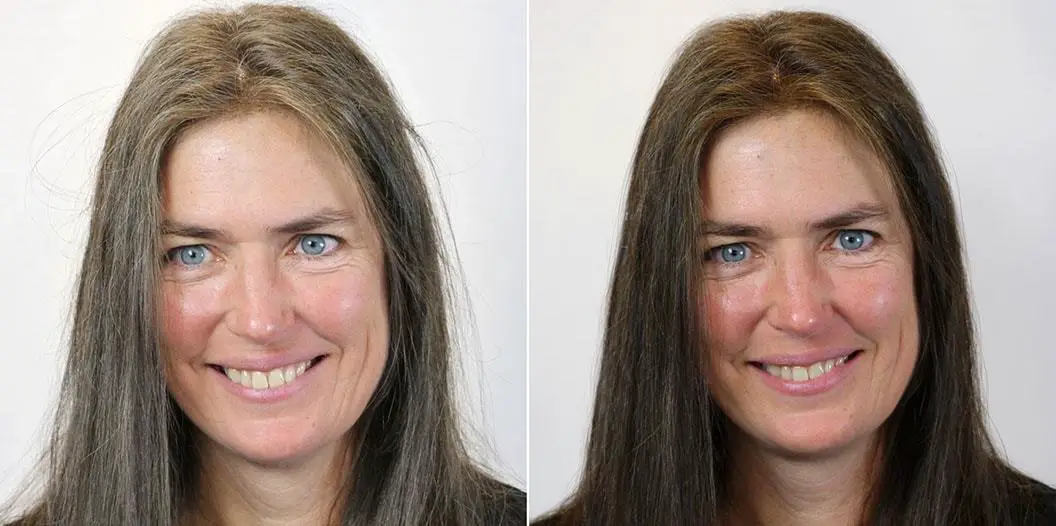 The Vitamins
In Hairprin are many individual vitamins, on top of what is naturally present in the plant products in it.
Vitamin A is in Hairprin, and this vitamin is an antioxidant that helps protect your hair follicles from free radicals.  
Vitamin E is another antioxidant, but one that focusses more on repairing damage. This Hairprin ingredient helps your blood become more oxygenated and assist the transportation of the other nutrients you need.
The B vitamins are in Hairprin in the form of a complex which has B2, B6, and B12 in it. This vitamin complex has many benefits that help with your hair.
In addition, Vitamin B5 is added on top of the complex to strengthen hair follicles and postpone graying hair.
Hairprin also has zinc in it, which helps the other ingredients be fully absorbed. The iron and copper in the Hairprin both help with the transportation of the nutrients to where they are needed after your body has absorbed them.
The folic acid in the Hairprin helps with those things as well. Meanwhile, the Biotin in it boosts your keratin levels and helps with the elasticity of your hair so that your strands are less likely to break. Biotin also helps prevent graying.
Selenium is an amino acid that contains antioxidants. It is used in your body to help regulate hair growth by supporting the synthesis of your hair proteins. Selenium also works with this zinc and other minerals to promote your hair growth.
Finally, iodine is actually a micronutrient that is important to your body. It stimulates the hormone that triggers your hair to grow, which is why it plays a crucial role in Hairprin.
Advantages Of Hairprin
First, the ingredients that are used in this supplement, as well as the fact that there are no filler ingredients, is a great advantage.
The fact that these Hairprin ingredients take four different approaches to help your hair also makes it that much more likely to help you.
The fact that these ingredients are in the form of a supplement, use natural products, and do not include any chemicals in them, means that you don't have to worry about any side effects.
Though you still don't want to take any more Hairprin than the recommended amount, the lack of side effects is a definite plus.
This also results in Hairprin being safe to use alongside other treatments. You can take Hairprin pills while using other topical hair treatments. You can also take Hairprin alongside normal daily vitamins since it is just a supplement.
Overall, Hairprin contributes to your overall hair health while stimulating hair growth and blood flow to the scalp to reduce hair loss. Meanwhile, Hairprin can also help your skin and nails, preventing the latter from getting brittle.
The various B vitamins in Hairprin will even help your energy levels, while the minerals will help with any deficiencies.
Finally, Hairprin also claims that it is vegan-friendly, though it lacks the seal that proves this.
Buying Hairprin
Hairprin can be easily purchased online, and you can get this hair supplement shipped to you within a few easy steps.
Hairprin can also be bought from a variety of sites, though the Approved Science website is perhaps the best place.
When buying Hairprin, there is also the option to save money by getting multiple bottles at a time.
By getting the largest amount of bottles at once, the cost per bottle goes down to almost half of what it costs to buy one bottle by itself. In addition, there you can sometimes find free trials of Hairprin to cut on costs even more.
All in all, even buying one bottle of Hairprin at a time is a fairly inexpensive option for your hair growth. A few hair treatments may be cheaper than this one, but most are going to be more expensive.
Pros
Restores hair loss due to genetics, imbalanced hormones and MORE.

Top-quality ingredients picked by medical doctors and scientific researchers.

All natural and 100% vegan. 
Cons
The smell can be off putting to some. 
The Hairprin Return Policy
Approved Science offers a great risk-free, 100% satisfaction guarantee warranty that lasts for 60 days. This is to say, if you are unsatisfied with Hairprin, you can return any bottles of it within 60 days, whether you have opened the bottles or not.
When doing so, you will have to pay for the return shipping for your Hairprin bottles, but you will get the full purchase price back.
On the Approved Science site, they tell you the steps you need to follow to process your return.
First, you have to contact the Approved Science customer support and get them to give you a return number and the return address. Place both of these on the outside of the package along with your name and address and ship it to them.
Disadvantages Of Hairprin
While Hairprin is quite obviously a great hair growth supplement, it still has its flaws.
For starters, Approved Science recommends that your first pill of the day 30 minutes before breakfast and your second Hairprin pill 30 minutes before supper.
This is to help your body get the most possible out of the Hairprin pills. However, remembering to take the Hairprin 30 minutes before you eat is a lot harder to remember than simply taking a pill with your food.
The fact that Hairprin is a pill, while it will help your body in general. However, this also results in the fact that it won't be focusing as exclusively on your hair. This means that if your body decides that your skin is more nutrient deficient that your hair, for example, that is where the nutrients will be sent instead of helping your hair at all.  
This indirect way of helping your hair means that Hairprin is not as efficient as another treatment that goes directly on your hair.
There are also no studies that show exactly how long it will be before you start seeing results.
Part of this is because it will vary according to if you are nutrient deficient elsewhere or not. It also means that you can end up using Hairprin for a long time before realizing that it is not helping. This can be problematic for many reasons as well as a waste of money.
Finally, while Approved Science claims that it does studies on every ingredient and makes other such statements, they do not share any of that research.
There is no documentation proving that the ingredients are legitimate. So, they expect you to simply take their word for what may well be nothing more than filler ingredients.
Side Effects
Though Hairprin has exclusively natural ingredients, it is not without its potential side effects.
A couple of the Hairprin ingredients can cause your stomach to be upset. This is not to mention that the smell of Hairprin is unpleasant all by itself.
Some compare the smell of Hairprin to either sulfur or vomit, which makes sense considering the sulfur products in it. The Hairprin pills are large, smell bad, and have an aftertaste, all of which can add to the nausea. This can accumulate into severe gastritis.
If you are already taking a B vitamin complex, or are getting plenty of this vitamin, then the added amount in Hairprin may be too much for you.
The result will be that your urine will be noticeably different in color.
Other, rarer side effects of Hairprin sometimes include things like headaches or mild dizziness.
A couple of the natural ingredients, though good for you, are best avoided if you are pregnant or breastfeeding. You should also tread carefully if you have diabetes, heart problems, or other serious health issues.
One of two of the Hairprin ingredients may also slow down blood clotting in some people. Therefore, you should use Hairprin with caution if you are already on a blood thinner. This caution should be especially taken if you are going to have any medical procedure.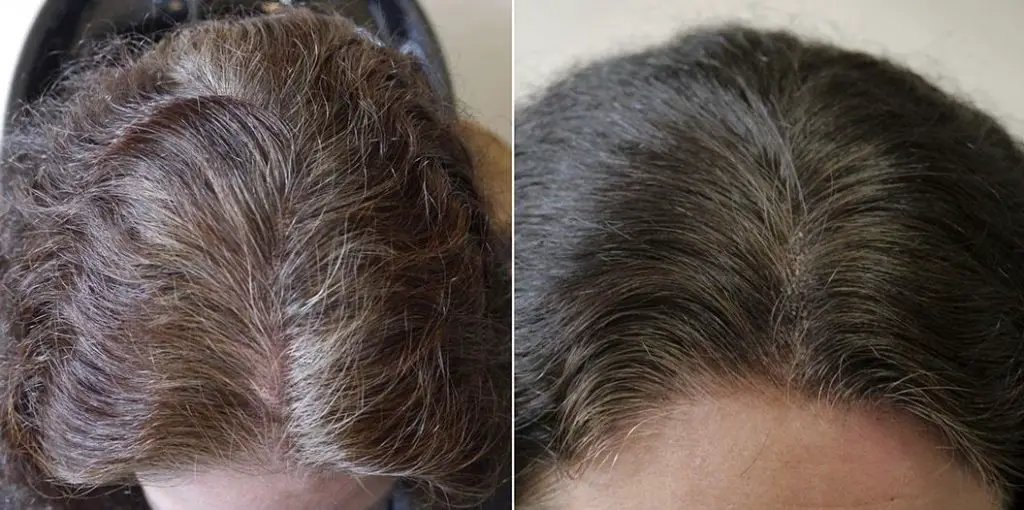 Final Thoughts
As you can see, Hairprin is a great product that you can feel confident about trying.
Keep in mind that Hairprin may take a few months for you to start seeing positive results.
Though a few people may notice results in as little as a couple of weeks, this will not happen for everyone.
All in all, Hairprin is much better for you than many of the other products out there.
Though Hairprin may not be as effective as some of the more potent chemicals, it can still help your hair. However, all of these same things can also be said for Folexin.
Folexin has more active ingredients that have publicized studies done on them. Another thing about Folexin is that is also has a guaranteed amount of time for you to start seeing results, which Hairprin doesn't have.
Folexin is also gentler on your stomach and has less of the strong smell and taste that Hairprin has.
Finally, the fact that Folexin is a little cheaper than Hairprin and yet better than the latter in many ways is the cherry on top, so to speak.