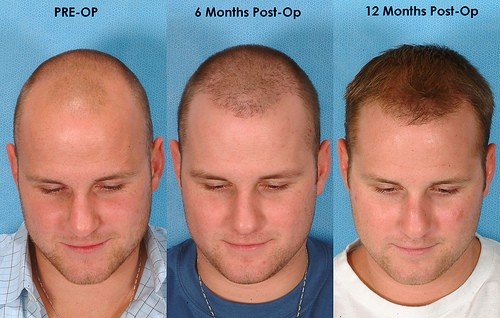 Ginger powder for hair growth remains one of the most sought-after hair growth formulas in the market.
It's no longer news that a lot of people are battling against premature hair loss and others are trying, by all means, to improve the growth of their hair and ensure they continually have fuller hairs.
Well, if you've never experienced any form of hair loss, you may not understand the fierce battle against it because you've not been affected by this menace that is making several young men and women unease across the world.
However, I am sure you have seen one or two persons with scalps that look like desert land. It's not their fault that they have such a challenge; they were not born that way.
Hair loss, no matter how insignificant, can create fears, uneasiness, tension and loss of self-esteem in a number of people (both males and females). Full hair, on the other hand, is highly adored and envied. It makes you look better and more confident.
But why do people dread hair loss so much? It's because of the significance society places on the problem. A number of hair loss sufferers are believed to be suffering from a reduced testosterone level.
And testosterone is a male hormone connected with sexual performance. Besides, hair loss could easily alter your look and make you ugly if not promptly checked.
Now that hair loss is rampant and it's causing men and women to lose their self-esteem, what do we do to prevent it or possibly improve our hair growth in order not to tilt toward the other side of the pendulum?
There are many things we can do to remedy the situation. One of such is to take Ginger powder.
Ginger Powder for Hair Growth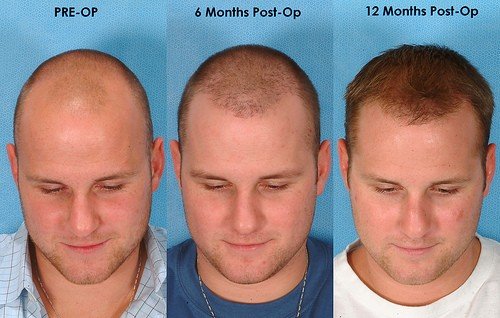 If you have noticed any reduction in your hair volume, it means you could be losing your hairs gradually. It could also be that your hair is no longer growing as fast as it should.
But don't let that cause you sleepless nights because there's a solution to your problem. Hair growth Ginger powder can help re-grow your hair and restore its sheen in a matter of weeks.
Benefits of Ginger Powder For The Hair
Ginger powder helps your hair in six major ways and they include the following:
1. Treatment of Dandruff
Ginger has natural antiseptic properties which make it able to get rid of dandruff which is mainly responsible for hair loss.
2. It Reduces Scalp Inflammation
Ginger also has antiseptic properties that help in combating scalp inflammation as well as treating acne of the scalp.
A study result published in the February 2015 edition of the Journal of Alternative and Complementary Medicine shows that:
Ginger is effective
in suppressing pro-inflammatory compounds like chemokines and cytokines which are produced by synoviocytes, leucocytes, and chondrocytes. This eventually prevents hairs from falling off your scalp.
3. Stimulates Hair Growth
One other reason why you need to take Ginger powder for hair growth is that Ginger has the capacity to stimulate hair growth.
It achieves this by increasing blood supply to the scalp and triggering the hair follicles thereby promoting the growth of the hairs.
4. It Conditions The Hair
As a hair conditioner, ginger supplies essential oils and minerals to the hair and make them softer and flexible.
5. It Minimizes Hair Damage
Ginger protects the scalp from the effects of free radicals that damage the scalp. This then helps in reducing hair loss.
6. It Makes The Hair Stronger
Ginger has magnesium, potassium, and vitamins that strengthen the hair and make them healthier thereby curbing hair loss.
Best Ginger Powder For Hair Growth
Having known the benefits of Ginger powder for hair maintenance, I know you would be interested in getting one for yourself.
However, laying your hands on the best ones in the market may not be an easy task because not every product in the market is tested and proven to be efficient.
That is why I have personally taken the pain to do the research for you so that you won't have to face extra trouble of making the research yourself.
I will not waste much time talking about the pros of the products because that has been taken care of while talking about how ginger helps your hair.
Last update on 2023-06-18 / Affiliate links / Images from Amazon Product Advertising API
Blue Lily is a 100% pure organic ginger root powder that does not contain any chemical preservatives, sulfates or any other form of additives. It has spicy flavor as well as rich aroma, making it suitable for ginger tea drinks.
Blue Lily also has antioxidant and anti-inflammatory properties and is gluten free. It's highly suitable for vegans. Interestingly, it is also certified by USDA.
What We Like
It tastes great
It can be used for spicing various foods
Approved for vegans and kosher
It lasts for several months without getting spoilt
What we don't like
The odor does not appeal to certain individuals
Our Verdict: This product is suitable for everyone. It is safe for consumption and certified by USDA. We recommend it to you if you want a product that is affordable, yet efficient in improving hair growth.
Last update on 2023-11-18 / Affiliate links / Images from Amazon Product Advertising API
Another product that made our list is the Ground Ginger Powder by Its Delish, 5 lbs.
This premium ground ginger root powder comes with a hearty flavor, vibrant aroma and bold taste. It's suitable for various dishes like cookies, gingerbread, cakes, beef, stir fry and poultry.
It does not contain MSG and it's non-irradiated. It is also certified Kosher OU.
What We Like
It's gluten-free
It's non-irradiated. Therefore, it's safe for your health
It has a lovely taste
What we don't like
It's a bit pricey
It's packaged in a waterproof bag instead of an airtight can
Verdict: This product conforms to the international standard. We, therefore recommend it to individuals and chefs who love delicious cuisines.
Last update on 2023-11-18 / Affiliate links / Images from Amazon Product Advertising API
Frontier Co-op Organic Ginger Root Powder, 1 Pound Bulk Bag provides an alternative to the products previously discussed.
It comes with virtually the same features as the previous products and it's relatively cheap.
What We Like
It's a highly trusted product
It comes with a spicy aroma and flavor
It's suitable for different dishes
What we don't like
It has a burning or tingling taste, though that's a sign of its authenticity
Verdict: If you are searching for ginger powder for hair growth, it would be a good idea to give Frontier Co-op Organic Ginger Root Powder a try. It has a customer rating of 4.5 stars out of 5.
Indus Organics Ginger Powder, 1 Lb Jar, Sulfite Free, Premium Grade, High Purity, Freshly Packed
Grown in biodiverse environment using sustainable organic methods in India, 100% USDA Certified...
It has a warm, spicy bitter and sweet taste
Ginger bread/cookies, baking goods, curries, tea, pickles and sauces
Last update on 2023-11-18 / Affiliate links / Images from Amazon Product Advertising API
Indus Organics Ginger Powder is cultivated in India in a biodiverse environment making use of sustainable organic techniques.
Recommended Reading: Quick Question: Does Smoking Cause Hair Loss?
It is grown without the use of chemical fertilizers or chemical pesticides. It has no additives and it's not GMO. It is safe for your consumption.
What We Like
It is safe for your health
It's organic
Its container is BPA free
It's 100% USDA Certified Organic
It's gluten-free
What we don't like
It has a spicy bitter taste
It does not contain a distinct ginger aroma
Verdict: Indus Organics Ginger Powder can be applied to a variety of dishes. It's also safe for your health. We recommend this product because of its health benefits.
Conclusion
If your hairs are falling off or if you wish to make your hairs fuller, then you need to take Ginger powder for hair growth.
With varieties to choose from, why should you keep suffering in silence? We have selected the top four products in the market for your use.
If you notice that your hairs are still falling off after using any of the products, you need to see your doctor immediately for further examination and management.
Top 3 Hair Loss Products
Tired of chasing down hair growth solutions without the results you're after? Make sure you're using the
3 hair loss products known to work
before experimenting with alternative solutions – you may be surprised with how effective those 3 alone can be.