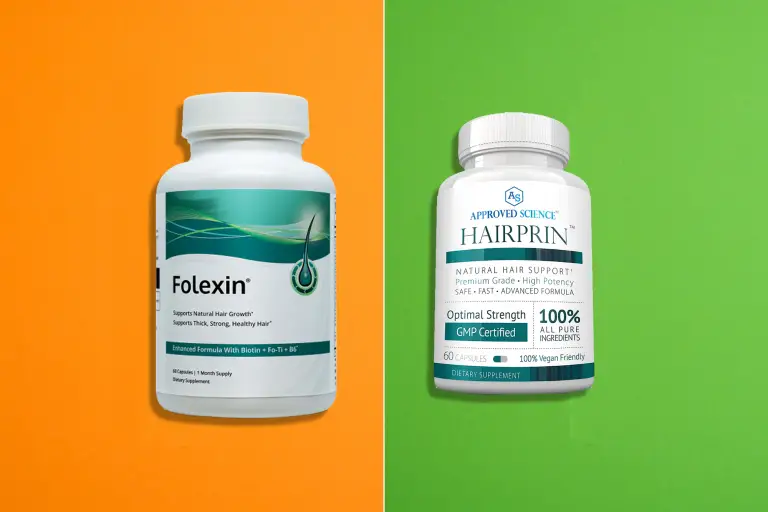 With so many different hair growth products on the market, you may not be able to remember what they all do. Names like Folexin and Hairprin might not immediately make much of an impact. However, both Folexin and Hairprin are great hair loss products that you should definitely take a closer look at if you're looking for hair growth solutions.
In this handy guide, we'll help you take a closer look at both of these products individually and in comparison to each other. So you can make the best decision for your needs.
First, we'll take a closer look at Folexin and then at Hairprin.
Folexin Facts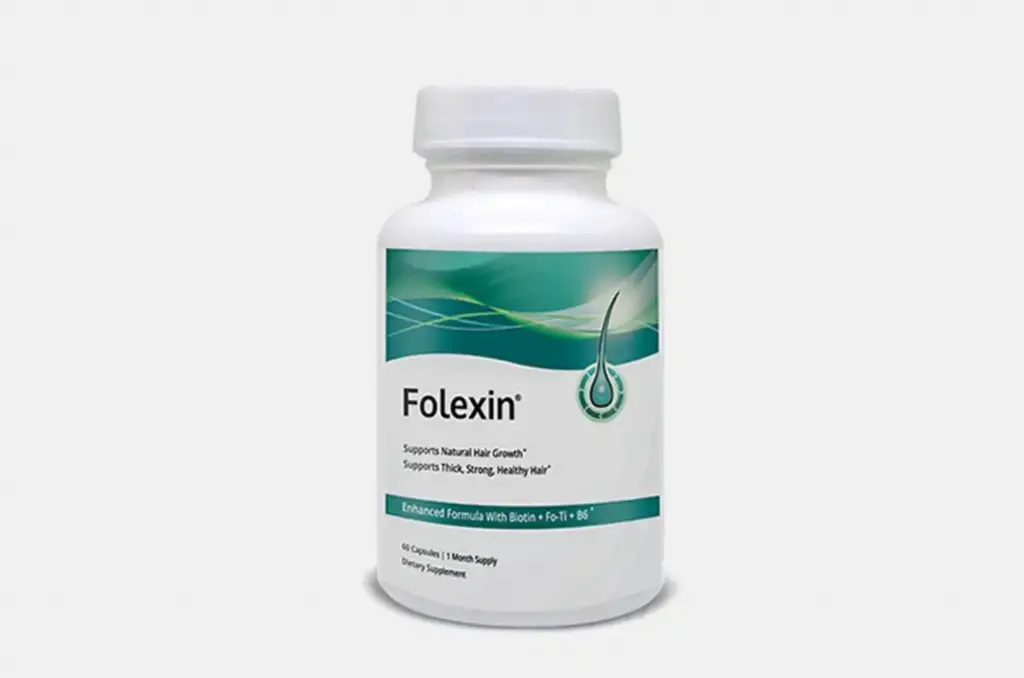 Folexin is definitely one of the most popular hair growth products on the market. You may have even heard of Foligen — which is what Folexin was originally called when it first came out. Folexin is formulated to help your hair grow naturally. . 
It does this not by the use of chemicals but by using a variety of natural products such as plants like Saw Palmetto. It also gives your body many of the vitamins and minerals it needs in order to grow healthy hair.
One of the main reasons why people lose their hair is because their bodies are simply lacking the nutrients needed in order to grow hair. Even when your hormones are making you lose your hair, this product can still slow down your hair loss.  

Folexin
Support for thick, strong, healthy hair.
Support for your hair's natural growth process.
High-quality ingredients and third-party tested.
By giving your body what it needs to make hair, Folexin usually makes a noticeable difference in improving your overall health in addition to helping your hair growth. You take this product by taking two pills a day whenever you want (preferably the evening), though it's best to try to keep it at around the same time every day. See Folexin Reviews.
Hairprin Facts
If you look up Hairprin, you'll find that there isn't a lot of information available about it, at least not as much as there is about Folexin. The way this product works is by blocking the DHT hormone that causes hair loss while also giving your hair the nutrients that it needs to grow.                                                    
To help the hair grow back again, it also helps with blood flow to your scalp and some added nutrients to help the hair be healthy and strong. In order to get the best results, it's recommended that you take one pill 30 minutes before your first meal of the day and your second pill of the day 30 minutes before your last meal of the day.
This can be somewhat inconvenient if you have a busy schedule or don't eat at regular times. But centering your intake around meals can potentially help you absorb more of the nutrients in the product.
How Do Folexin And Hairprin Compare?
While it's good to know about each of these two products, knowing exactly how they compare to each other is perhaps even more important. There are a variety of factors to look at, so we'll walk you through each of the most important ones.
Ingredients
The ingredients of Folexin are much more natural than the ingredients in Hairprin, though both are made up of quality ingredients. In fact, you may be surprised at just how many ingredients these two products have in common.
Both products have Vitamin A, Vitamin E, Vitamin B Complex (B2, B6, B12), Pantothenic Acid, Zinc (Oxide), Iron, Copper, Biotin, Folic Acid, Iodine, L-Cysteine, and several other vitamins. While the amounts differ, these vitamins are not the only things the two products have in common. See more details on how these Folexin ingredients work for hair.
Both also share a few plant-based products such as Fo-Ti, Saw Palmetto, and a few others. However, Folexin has a number of other plant ingredients in it that are great for your whole body and not just your hair.
When it comes to active ingredients, Folexin is the winner here too. It has 28 active ingredients compared to Hairprin's 21 active ingredients. Active ingredients are often much easier for your body to absorb and are, therefore, more effective.
Hairprin does have a few ingredients that Folexin doesn't, but these are less known and don't really have documented results when it comes to helping with hair growth. Since these ingredients aren't well-documented, there is, unfortunately, no guarantee that these are anything more than "filler" ingredients.
Despite the similarities in ingredients, Folexin is the clear winner here. Nearly all of its ingredients have been proven to have a positive effect on your hair growth and health.
Effectiveness
Since both of these products work a little differently, it makes it harder to compare the effectiveness. As mentioned above, the ingredients in both Folexin and Hairprin are quite similar to each other—even though they supposedly work in two different ways.
On average, Folexin starts having noticeable effects after around 10 to 15 weeks of taking it, which is a pretty good amount of time for you to start seeing results. When it comes to Hairprin, however, the timeframe for results is less clear.
The results of Hairprin are not nearly as documented as the results of Folexin. Meaning there's no known time period that you can expect to see results in. This means that you can keep taking it with no idea if it's really helping you or if you should switch to something else.
Therefore, while Hairprin has had some great results, there's much more of a risk when you take this option. In my opinion, it's due to the lack of clarity around its effectiveness timeline. This puts Folexin ahead since you have a specific range of time in which to see results.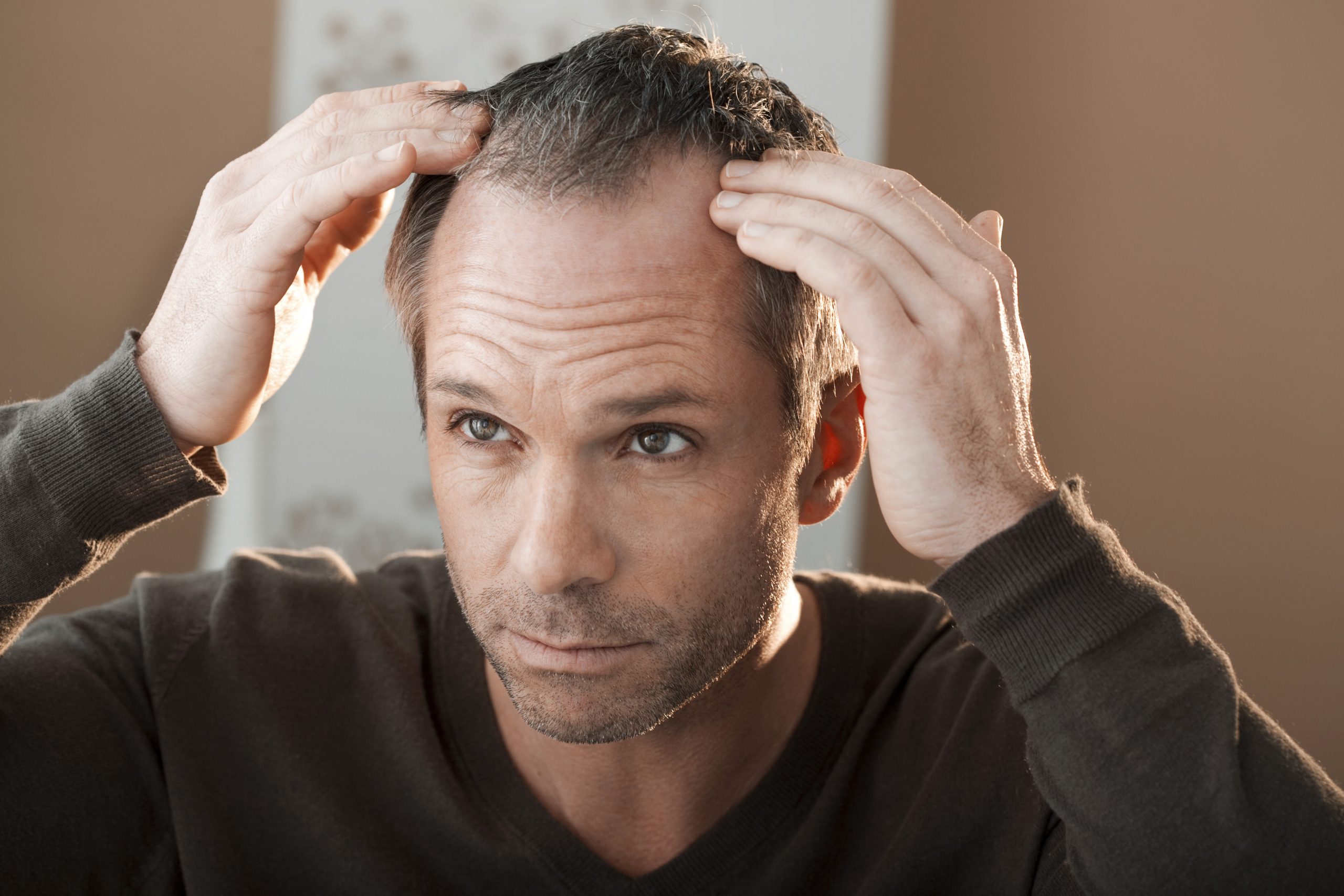 Side Effects
When it comes to side effects, Saw Palmetto and Biotin can lead to a slightly upset stomach if your body already has enough of these nutrients. Since both of these are in both products, you stand an equal chance at an upset stomach with either choice.
However, Hairprin also has a very noticeable smell that can be quite unpleasant, some equating it to the smell of vomit. This, and the fact that it is a pretty big pill, can make it a little hard to swallow. There's also sometimes a faint aftertaste that really doesn't help it settle on your stomach.
Folexin, on the other hand, has no noticeable taste or aftertaste. It also lacks the potent unpleasant smell that Hairpin has. So, if you know that smells tend to bother you or you have a sensitive stomach, Folexin is likely the better option for you.
Price
Both of these products are easy to buy online. Folexin is only available from their website. Hairprin is something you can get from either their site or from Amazon. Folexin only sells via their website in order to protect its costumers from getting fake Folexin. This is nice if you're concerned about authenticity.
While Hairprin gives you the option to have a trial, Folexin does not. However, Folexin does have deals on a regular basis. They allow you to get a bottle free when you buy a certain number of bottles. Sometimes you can get discounts for buying more than one. Hairprin only tends to offer the latter.
As far as money-back guarantees, both of these products have 60-day money-back guarantees. Both bottles contain enough for about 30 days. They require you to take two pills a day as the recommended dosage.
All in all, the price comes out about the same. But, Folexin often has better deals which make it slightly cheaper than Hairprin. That, plus the fact that you don't have to worry about getting a cheap knock-off, can make it the better option here.

Price
$17/Bottle when you buy 5
Our Opinion
Similar to Folexin but Pricier
Price
$17/Bottle when you buy 5

Our Opinion
Similar to Folexin but Pricier
Last update on 2023-11-16 / Affiliate links / Images from Amazon Product Advertising API
Final Thoughts
All in all, Folexin is a better hair growth option than Hairprin. It's no doubt one of the reasons it's easier to find information on this product. Both of these products are made in the U.S. and try to deliver quality ingredients.
Not only are the ingredients of Folexin better, but the effectiveness of it is both better-documented and sets an exact timeframe during which you can expect to start seeing results. There is less concern in the way of side effects and, finally, Folexin is a little cheaper too.
Even though there are no guarantees when it comes to hair growth products, there are definitely options that are worth exploring. When it comes to Folexin or Hairprin, Folexin gets our vote.