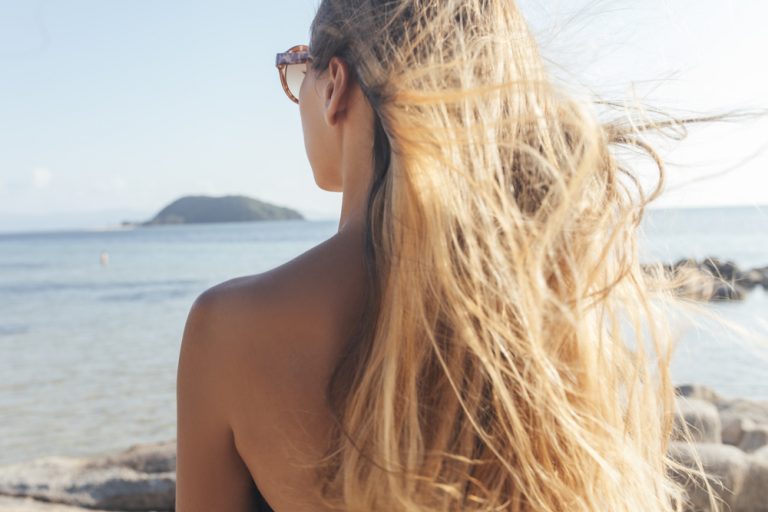 A simple yes or no would do if this question wasn't a complicated one. When you're spending your days on the sand by the sea or ocean, you likely wonder if the water is good for your hair. In certain instances, yes, it can be a good thing. However, the salty water can also have negative results.
Pros of Sea/Ocean Water
The water in the sea and/or ocean is full of vitamins and minerals. It can also have an antibiotic effect on the skin, which has been used before to treat eczema and psoriasis. Both of these conditions can impact your scalp and cause issues including hair loss. So if you're scalp is itchy or you have oily hair, taking a dip into the salty white might be an easy fix! Your scalp will be soothed and healthy hair growth will be promoted.
It is important to remember to rinse off with fresh water after you've taken your swim in the sea/ocean. This will help prevent any buildup of the salt.
Cons of Sea/Ocean Water
On the flip side, if you're constantly in the salty waters, you might see a few negatives. Seawater can roughen the surface of your hair, causing your cuticle to be left open. This can lead to dull and porous hair and can also cause colored hair to fade.
The water from the sea/ocean water can cause your hair to become dehydrated. Because the water content in your hair is what provides its elasticity and moisture, when it loses too much moisture, you'll be plagued with brittle, dry locks. This can cause the ends of your hair to split and you could also see breakage.
Not to Worry – Ways to Prevent Damage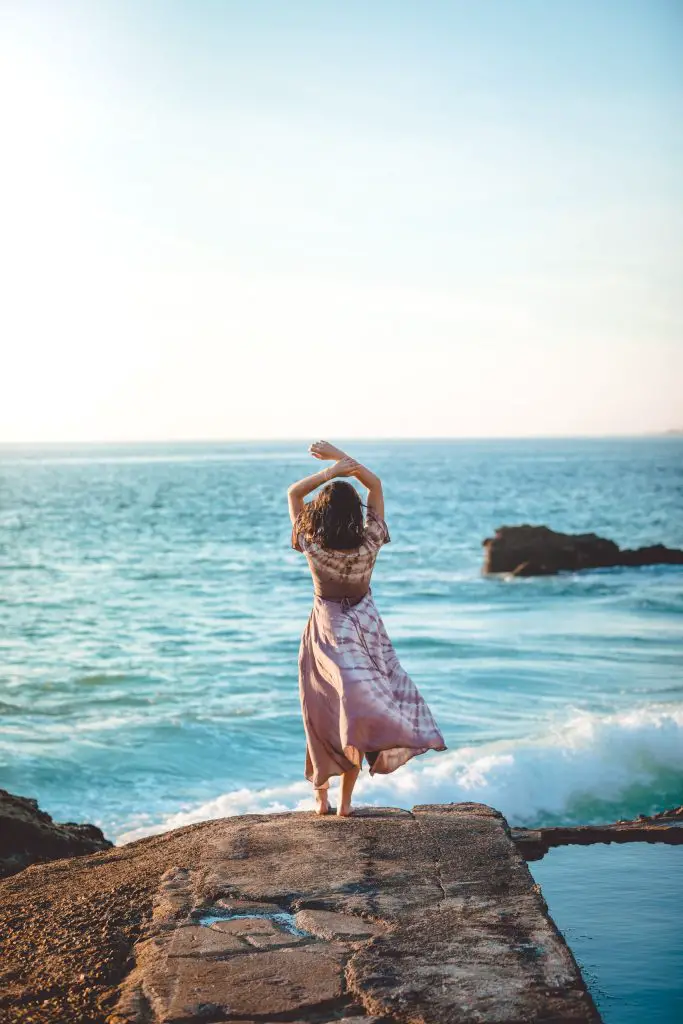 There are a few things that we recommend doing before you visit the shore.
Pre-Shampoo Treatment
These are typically a balm/butter or oil that is applied to your hair before shampooing. When used, they help lock in moisture and keep your hair hydrated, soft and healthy. Use before heading to the sand to help prevent damage from saltwater exposure.
Leave-in Conditioners
If you're looking for a way fend off damage from saltwater, find a spray leave-in conditioner that you can keep in your beach bag. Applying it can keep your hair soft and moist. Reapply throughout the day to keep your hair healthy.
Hair Cream Containing SPF
Although this isn't a tip of keeping your hair safe from the water, it is an important tip for sun exposure. While you're out enjoying the sea/ocean, your hair will be exposed to extensive UV rays. While most use SPF lotion/sprays for their body, they neglect their hair. Using an SPF hair cream can help provide protection from UV damage.
No Sea or Ocean Nearby?
Throughout the world, there are millions of people who are landlocked without regular access to the sea or ocean. Don't worry, if you're one of those people there are still ways that you can get the benefits of seawater without taking a vacation. There are over-the-counter saltwater sprays that you can spray into your damp hair to get the benefits of a healthy scalp. A few of our favorites are:
You can also create your own saltwater spray at home by doing the following:
Gather…
Spray Bottle
1 tbsp sea salt
1 tbsp leave-in conditioner
1 cup warm water
Start by pouring the water and sea salt into your spray bottle then shake until all the salt dissolves.
Next, mix the coconut oil and leave-in conditioner together in a separate bowl. Combine this mixture with the saltwater in the spray bottle. Shake again and you have your very own DIY saltwater spray!
Tired of chasing down hair growth solutions without the results you're after? Make sure you're already experimenting with the top 3 hair loss products known to work before experimenting with alternative solutions – you may be surprised with how effective those 3 alone can be.