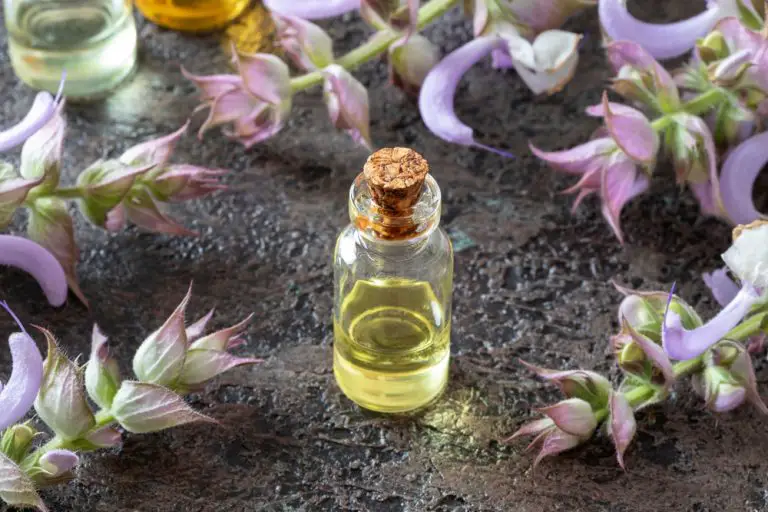 Are you obsessed with essential oils? If so, you're not alone. You can scour the internet and find uses with them for many ailments. From anxiety to cleaning your carpet to soothing a cold, essential oils can help with it all. One of these amazing essential oils is clary sage. Although to many it is a lesser-known essential oil, it is full of benefits that can help your hair.
Clary sage oil is steam distilled from the salvia sclerae plant. It's a beautiful 2-3-foot-tall plant with flower spikes of blue/violet or white flowers. The leaves are purple-green. Although its beauty speaks for itself, the benefits that are attributed to it are outstanding.
Calm Your Scalp with this Oil
The benefits of clary sage are full of nervine, bactericidal, antiseptic, astringent, deodorant properties. What this means for your scalp is that it can help soothe inflammation while helping to regulate the natural oil production of your skin.
If you are suffering from hair loss, when you use clary sage oil, you will see an improvement in hair fall. The natural aging process will be slowed, and if you're seeing a thickening of the membrane tissue around your follicles, clary sage can help prevent that, allowing you to once again see hair growth.
Other ailments like dandruff and other itchy scalp complaints can be resolved when using this powerful essential oil. Clary sage is an antibacterial product, which will help you see a reduction in bacteria that is plaguing your scalp.
Using Clary Sage Oil
If you're ready to begin adding clary sage oil to your hair care routine, there are many options that you have. The most important thing to note is that this essential oil must be diluted. You can do this by adding it to a carrier oil, and even adding other essential oils alongside it.
Here are a few of our favorite ways to use clary sage oil:
Scalp Stimulating Oil
Combine the following products:
Gently mix the oils together, creating a smooth mixture. Apply to your scalp my massaging it gently. Leave on for thirty minutes to an hour, then shampoo as usual. You can check out our list of best hair loss shampoos here.
Before Shampoo Treatment
If you're looking for another treatment to apply to your hair before you shampoo, give this one a try:
Mix these oils altogether and store in a dark bottle. Before you shampoo your hair, briskly rub a small portion of the mixture into your scalp and roots. Continue to massage for a few minutes, then cover your hair for an hour. Rinse then shampoo as usual.
Related Reading
Final Thoughts
Clary sage is a fantastic essential oil that when used in hair can stimulate growth, create stronger locks, and eliminate dandruff, all while helping control the production of natural oil on the scalp. If you've been searching for a product to add to your hair care routine, give clary sage a try. But remember, do not use the oil without diluting it first.
Not all hair growth solutions work well. Check out our list on the best 3 hair products and save yourself money, time, and best of all – hair!