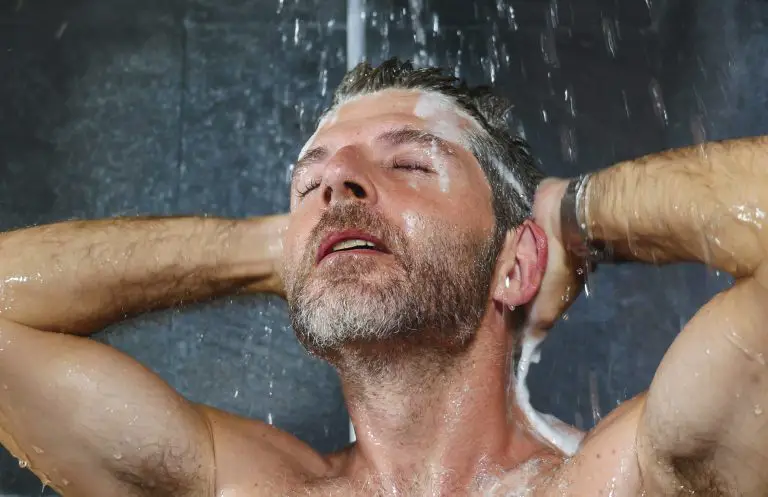 If you have gray hair, then there are a number of adjustments that you are going to have to make. One adjustment bight be dyeing your hair, while another might be going with a new hairstyle that suits your new gray.
One of the things that you should always do for your graying hair, however, is to switch the shampoo you are using. While shampoo might not seem like a big deal, it can actually make a huge difference in your hair
So, before I show you what the top 5 shampoos are for healthy gray hair, you should first know why your gray hair needs a different shampoo. Also, knowing what to look for in one and what you don't want in a shampoo can help you to pick the right shampoo for you.
Our #1 recommended gray hair shampoo?
Give Aveda Blue Malva Shampoo a try! This high performance plant based shampoo leaves you with a shiny, silver color; it moisturizes your hair while improving the color. Your hair will thank you when you add Aveda Blue Malva Shampoo to your daily hair care routine.

Why Gray Hair Needs A Special Shampoo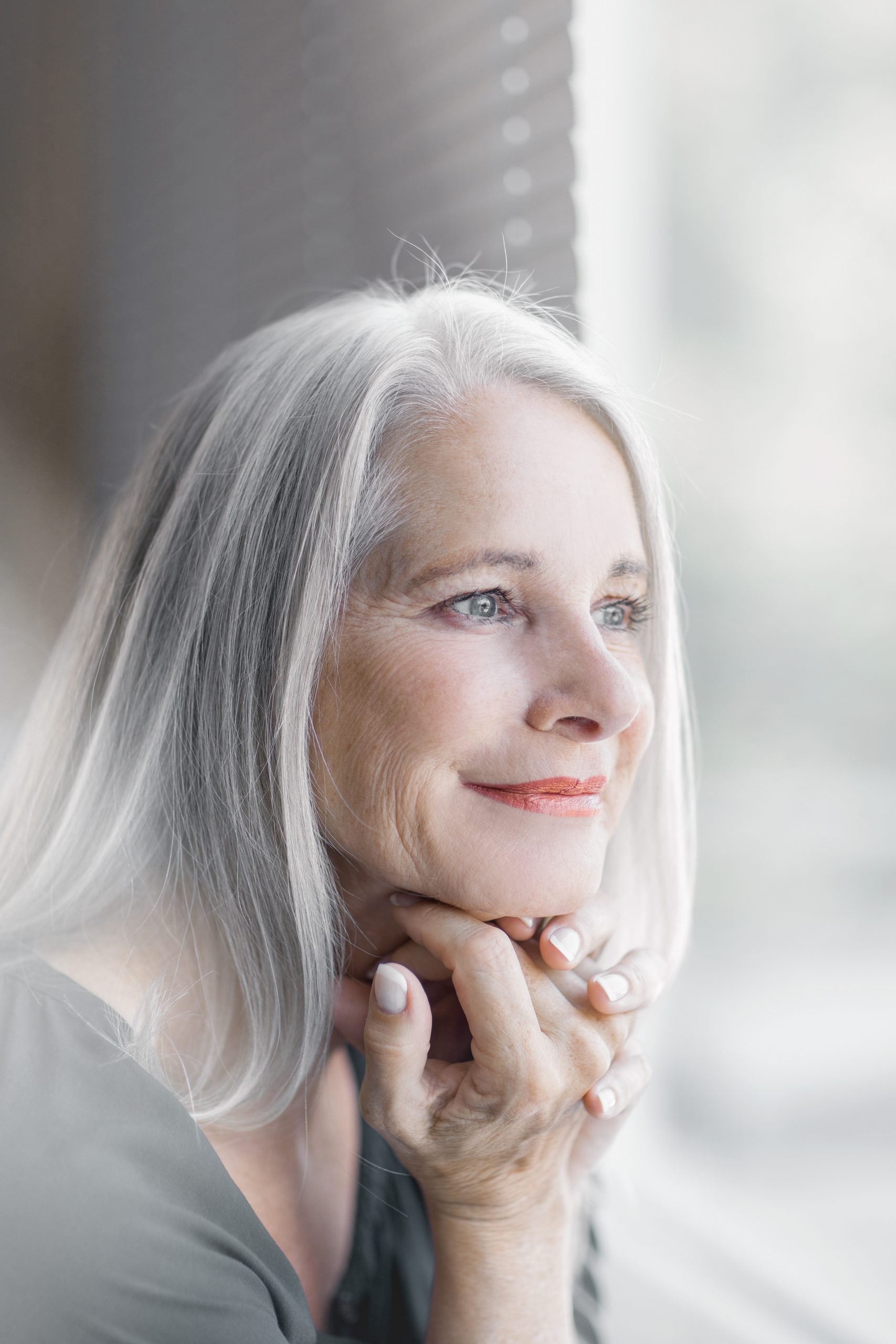 Gray hair is missing the melanin that gives your hair its color. Without the melanin in the strands of hair, your hair is missing something. More than that, one of the functions of melanin, both in your skin and in your hair, is to protect your cells from getting damaged.
So, without the melanin, your cells that make up your hair are twice as prone to getting damaged. Once because your hair is missing something, and twice because it is no longer protected.
One of the things that melanin protects you from is getting damage from the sun. This means that your gray hair is going to be able to be damaged by long hours in the sun. And this is only one of the things that melanin protects you from.
Once your gray hair gets damaged, it will look rough and dull. With the individual strands of hair being more likely to break, the other result will be that your hair will also start looking thinner too. Scraggly, thin hair doesn't look good on anyone.
On top of that, gray hair is often missing the natural oils that give your hair its shine. As you get older, your scalp does not make as much of these oils, making your hair look and feel dry. These oils try to help protect your hair too.
Regular shampoos tend to strip your hair to some degree. Not only does this damage your hair a little, but it takes away those oils. The result of shampoo is, therefore, not a good one even on healthy hair. It is even worse when your hair is gray and cannot protect itself as well from being stripped.
What To Look For In Shampoo For Gray Hair
Shampoos that are made for gray hair take all of this into consideration. They have ingredients in them that help protect your gray hair from damage. Shampoos for gray hair are also not as harsh on your hair. The best shampoos will instead have ingredients that do all they can to help your gray hair.
Without the melanin, the copper that gives your strands of hair its strength is not present in the right amounts. Therefore, having a shampoo that has some copper in it in some form can help to strengthen your hair. Amino acids are also used to strengthen your hair.
Since gray hair often struggles to make the oils it needs, good shampoos for gray hair will have something for this. Coconut oil or argan oil are two examples of options that can be included in the ingredients for this.
Some shampoo ingredients that you don't want to have if your hair is gray are the ones that are known for damaging your hair. Parabens are found in a lot of hair products and are one thing that you should avoid.
Sodium Sulfates, or any kind of sodium actually, are often used as a form of a preservative. However, sodium tends to dry things out, including your hair. Since your hair is likely already having a hard time making the oils it needs, you should avoid sodium ingredients.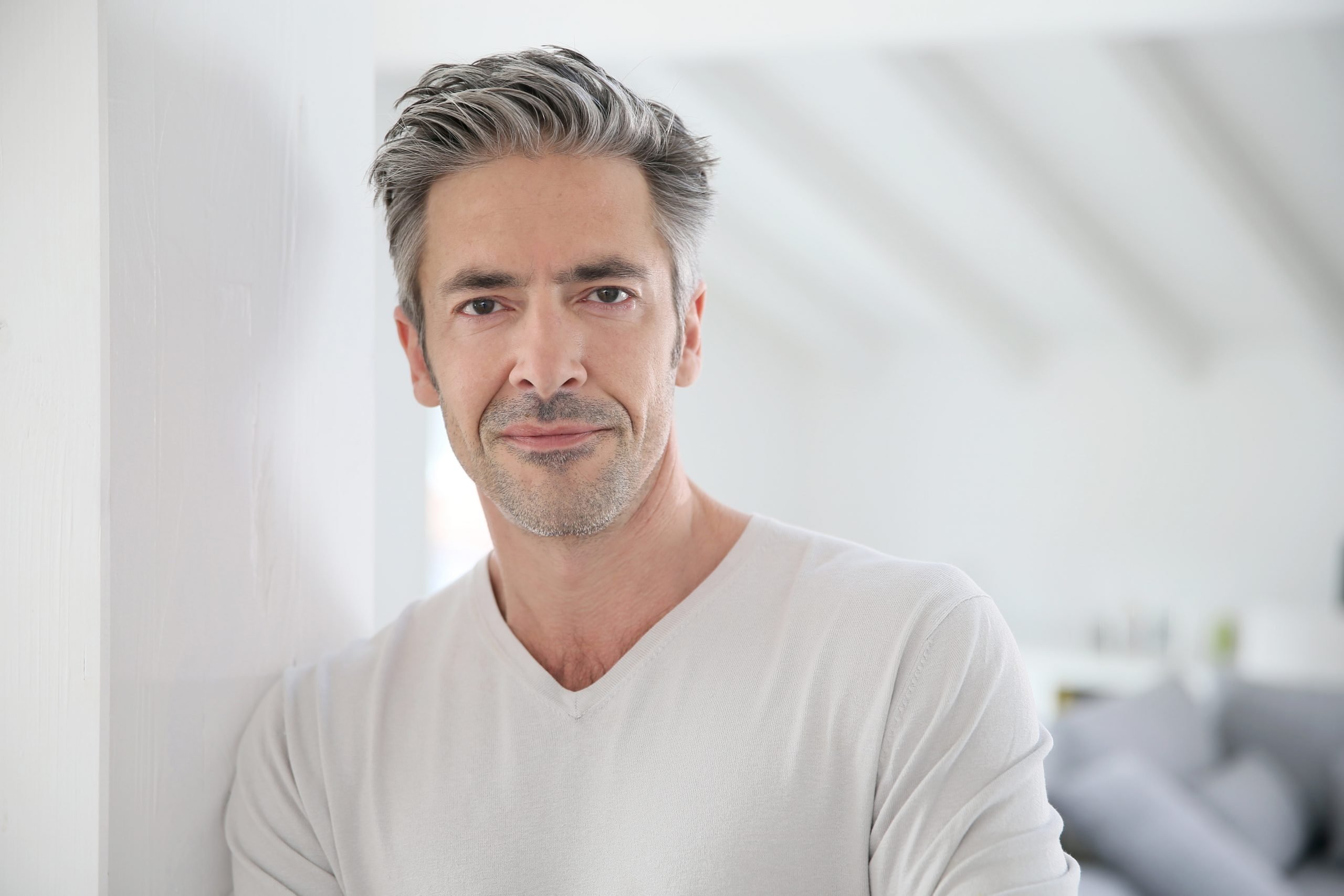 Shampoo #1 Aveda Blue Malva Shampoo
The Aveda company is an excellent hair company, and they are strongly environmentally friendly with all of their products. Their Blue Malva Shampoo is specifically for gray hair and features a lot of natural ingredients.
In this particular shampoo of theirs, there are three plants that are worth mentioning. The bluet flowers in it are to give it blue undertones and are organically grown. The coneflowers help with this and enhance the blue malva plant, which is what this product's name features.
But these are not the only beneficial plants that are in this shampoo. Other ones are ylang-ylang, lemon, and eucalyptus, all of which are certified organic. These flowers and other plants also help give this shampoo a very nice smell without the use of synthetic fragrances.
This blue malva shampoo is very good at cleansing your hair and scalp without stripping your hair. In fact, this shampoo is very nourishing to your hair. It especially does a good job of helping your hair keep its moisture.
This shampoo from Aveda is so moisturizing that if you don't wash it out well, then you may end up with a little bit of residue. This is perhaps the only downside considering the fact that Aveda does not test its products on animals, and it uses recycled plastics in its bottles.  
You can use this shampoo for any type of hair, and it helps to give your gray hair a silvery look. This shampoo also helps combat brassy tones even if you have dyed your hair gray and are not totally gray yet.
Pros
Neutralizes brassy hair tones in all shades
Curl enhancing and volumizing
Cons
Some users complained that it makes their hair dry
Styling can be tricky
Shampoo #2 Klorane Anti Yellowing Shampoo For Graying Hairs
This shampoo by Klorane is another great option for gray hair which also uses natural ingredients in it. The name of the main plant in this product is called Centaury. Centaury is a perennial plant that has rich blue colors with just a hint of purple.
For this reason, the shampoo has those same undertones in order to prevent your hair from yellowing. However, it can be used for hair that is changing from blonde to gray without any problems. Its undertone also helps prevent brassiness, and it works for any shade of gray, including white.
In fact, if the usual purplish undertones don't go well with your hair, this shampoo is almost entirely blue with the undertones that it gives. To help it even more, the cornflowers are another ingredient that helps give it the blue that you are looking for without the use of any synthetic coloring agents.
It is free of most synthetics, including silicon, paraben, and others that you want to avoid. It does have one form of sodium, however, which can dry out your hair if you use it too often.
This shampoo can be used on natural or colored hair, and it is good at nourishing your hair and at giving it the shine that you are looking for. The natural ingredients do give it a certain smell. Some people find this smell pleasant, while others don't care for it.
Pros
Plant-based and natural shampoo
Reduces any yellow colors in your silver hair
Helps keep silver hair shiny
Shampoo #3 PHYTO's Botanical Shampoo for Grayed Hair
PHYTO's Botanical Shampoo is another shampoo worth looking at if you have gray hair. It is easy to find on places like Amazon, and it is yet another shampoo for gray hair that features cornflower as one of its ingredients.
However, in this case, the ingredient is cornflower extract so that the cornflower is more concentrated. Other ingredients of this shampoo include walnut leaves, rhatany root, and the broom plant. All of these are good at preventing the yellowish discoloration while the cornflower gives your hair the needed blueish undertones.
What you won't find in this shampoo is every bit as important as what is in it. Not only is there no silicone, paraben, or sulphates, but this shampoo is also gluten-free. Since not many shampoos are certified as gluten-free, this shampoo is a great option if you are sensitive to gluten.
Meanwhile, the broom plant helps to improve circulation. Other ingredients are added to help keep your hair soft and to nourish your hair until it shines. This shampoo does this in part by giving your hair the oils that it needs.
It can be used on any color of hair from light blonde to gray to white. Some even say that they notice a beneficial effect after just one use. If this shampoo has one disadvantage, it would be that some find that it is a little on the watery side.
Pros
Contains only natural, botanical ingredients  
This shampoo will neutralize yellow tints in only one use
Cons
It can weigh hair down if you use too much
Shampoo #4 Miracle Aloe Softly Silver Shampoo/Conditioner
This shampoo by Miracle, like its name implies, features aloe vera as one of its main ingredients. In fact, about %20 of this shampoo is made up of organic aloe vera gel. This aloe gel is extracted when the aloe vera plants are at just the right stage to get the best effects from the gel.
Aloe vera is a great moisturizer for your hair, it not only prevents your hair from getting dandruff and drying out, but it also helps soften your hair. Aloe also strengthens your hair and adds a little bit of a bounce to it.
Besides the aloe, this shampoo also has panthenol, which is also very nourishing for your hair. Between these two ingredients, your hair has all the help it needs to be thick and shiny. However, the shampoo doesn't work for all hair types.
On top of having some sulfates that are not the best for gray hair, there are no undertones. This can make your hair look dull over time in terms of color. But, if you don't like having undertones for any reason, then this is a perfect option for you.
Since it is both a shampoo and a conditioner, you only have to buy this one product. The conditioner ingredients help to eliminate brassy colors and to help make your hair as healthy as possible. Finally, the smell is barely noticeable and slightly fresh.
Pros
Eliminates any brassiness and helps you reach a silver tone

Restores your hairs softness, texture and body
Cons
Some users say that this product turns their hair green
Shampoo #5 Dr. Fischer Platinum Shampoo For Gray Hairs
Dr. Fischer's shampoo has a lot of great features for gray hair. First, this shampoo is easy to get, and it works on almost any color. So, if your hair is a light blonde, gray, or white, natural or dyed, you can still use this shampoo on your hair.
This Platinum shampoo helps to lighten your hair a little, and it prevents yellowing or brassiness. The undertones are purple, which is a good color for most people.
Dr. Fisher's shampoo is also enriched with a variety of plants such as almond extract and chamomile to soothe and strengthen your hair. Vitamin E is another ingredient which is present to strengthen your hair and to fight against free radicals that can cause damage.
Vitamin E is also a good moisturizer so that your hair does not get dried out and so that it stays shiny. In addition, the Vitamin B-5 that is included helps with the moisturizing, and it helps your hair stay soft.
Perhaps the one disadvantage is that it has a fairly strong smell that not many people find pleasant. However, it does a good job of cleaning your hair, and it can remove any residue in your hair that might be there from other hair products.
Pros
This is a gentle product for sensitive scalps
Removes brassy yellow tones and gives you a silver shine
Volumizing toner and lightener
Cons
The small is extremely off-putting to some users. 
Final Thoughts
Even if you are dying your hair to hide the gray, this is only covering up the gray hair and nothing more. You should still use a shampoo that is made for gray hair. Use a conditioner that is for gray hair too in order to get the best results from the shampoo.
When it comes to hair dyes, you should also know that hair dyes are damaging to your hair. While this fact is common knowledge, it can sometimes escape your notice that it is even more damaging to gray hair.
Depending on your shade of gray and what your original hair color was, you will likely want a gray shampoo that gives your hair certain undertones. If you have decided to color your hair gray to skip the slow transition, these undertones are even more important.
The right undertones help to keep your hair from looking dull or "off" and can even give your gray hair a certain shine. Purple or blue undertones are usually the best undertones for gray hair. These two colors keep your hair looking cool and crisp without fading.
One of the things that gray hair can be affected with is a slight yellowish color even when your hair was not originally blonde. This "off" color does not look good at all, which is why some shampoos for gray hair specifically mention that they help prevent yellowing.
Whatever shampoo you decide to use for your gray hair is up to you. However, you should give any new hair product a few weeks for the changes to really take effect. Don't expect your gray hair to become shiny after only one or two uses of a new shampoo.