Long, healthy natural hair is non-negotiable. You need hair that is devoid of dandruff, lice, folliculitis, and other issues that produce discomfort. But how to get long healthy hair naturally is one question you would be interested in seeing me provide an answer to in this write-up.
I know how much you admire those naturally long hairs that a lot of celebrities out there wear. Do you think they are doing something extraordinary to achieve those glossy hair look?
Far from the truth! They only apply one or two tricks I am going to be showing you in this post. I am sure your hair would soon look like those celebrity hairs if you follow the steps highlighted below.
Steps To Getting Long Healthy Hair Naturally
1. Minimize The Use of Shampoos
Hairs grow naturally faster if you reduce the number of chemicals or external influences interfering with the distribution of their natural oils.
One good way to achieve this is to reduce the use of shampoos. The general rule is to shampoo your hair two to three times a week. The essence of this is to allow the natural oils to penetrate your hairs and then properly hydrate and repair themselves.
However, you need to take care in order to ensure that the oils do not become too much thereby resulting in a surplus that eventually brings about itching and dandruff.
2. Sleep On a Silk Pillowcase
One thing that easily slows down hair growth is when they tangle and break up. But when you sleep on a silk pillowcase, it reduces this possibility and helps your hair grow while you sleep.
Sale
3. Keep Your Scalp Healthy
Your healthy hair begins with a healthy scalp. For you to be able to grow naturally occurring healthy hair, you must watch the kind of products you use on your hair – they need to be healthy ingredients.
To ascertain the health of your hair, do a "Root lift test". This simply involves holding up a section of your hair to see if they are the same from root to end. If the thickness is lighter at the end than it is at the root, then the hair is unhealthy.
4. Rinse Your Hair With Cool Water
A super steamy shower is not only harsh on your skin; it is also bad for the hair. So, after doing your hot shower, it is good to rinse off with a cool shower before you style it.
It will assist in sealing the cuticle and in strengthening your hair for healthier growth.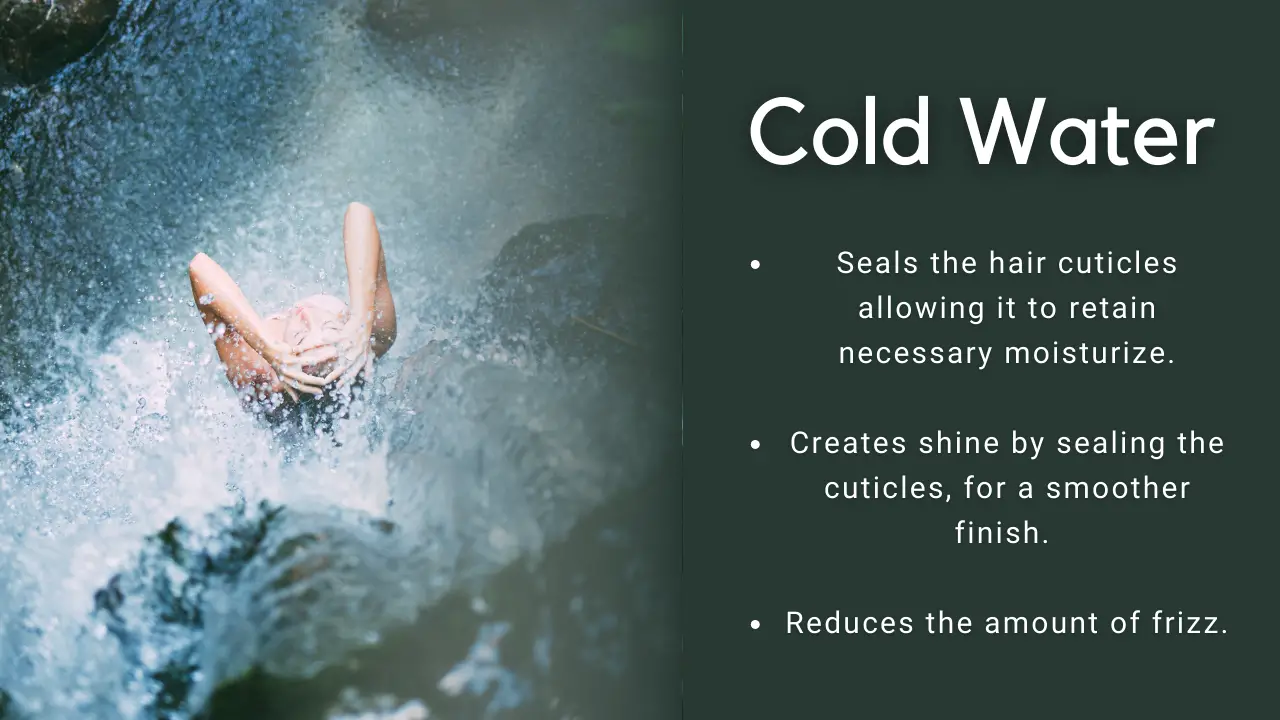 5. Dry Your Hair Naturally
Never rush into drying your hair with blow-drying. Instead, dry the hair naturally.
Any form of hair frying will deprive the hair of its "water of hydration", dry up the cuticle and lead to a rigid and brittle hair.
6. Apply An Oil Treatment
There are lots of oil treatments you can apply to your hair in order to improve its health.
These oils come with Vitamin E and other essential ingredients that would help your hair. The oils include coconut oil, Extra-virgin oil, and Argan oil.
Conclusion
You can really make your hair grow naturally and healthier. If you want to have a fuller hair and look like those lovely celebrities out there, follow the steps we have outlined in this post and you will certainly see a great improvement in your hair texture and gloss in a matter of weeks.
Top 3 Hair Loss Products
Tired of chasing down hair growth solutions without the results you're after? Make sure you're using the
3 hair loss products known to work
before experimenting with alternative solutions – you may be surprised with how effective those 3 alone can be.