It wasn't long ago that I was suffering from severe hair loss. I jumped from one hair loss solution to another. And, I never saw positive results, At best, my hair has slowed down with the hair loss.
But then I discovered something that changed my life…
I started taking Folexin. My hair finally began growing again after just 4 months of use.
Not only that but it works for women as well.
Who Is Folexin Best For?
People looking for thicker, fuller hair
Anyone who is currently on a hair loss regime
Individuals who value natural ingredients
Those who'd like to avoid prescriptions
People worried about negative side effects
Who Won't Love Folexin?
Anyone looking for overnight results
People who can't afford $18/mo
What Is Folexin?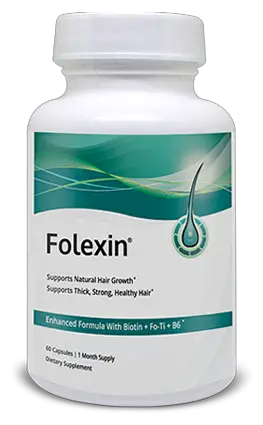 Folexin is unique in that it's made out of natural ingredients. The purpose is to support natural hair growth. It can improve the quality of your overall health, too.
When it first came out, it was known as Foligen, but other hair products had similar names. In 2018, the company decided to change the name.
They chose Folexin — similar, yet different from the competition. They also made small changes to the trace ingredients to improve the product.
Folexin is made in the U.S. in accordance with FDA and GMP guidelines. While true, some ingredients are imported. These all natural ingredients work to help your hair grow thicker and fuller.
Let's examine the ingredients. Many have been mentioned on WebMD, Mayo Clinic, and even the Dr. Oz Show.

Folexin
Support for thick, strong, healthy hair.
Support for your hair's natural growth process.
High-quality ingredients, third party tested.
Biotin
Biotin is a vitamin that's sometimes referred to as vitamin B7 or vitamin H. As you may have guessed, it is a member of the vitamin B family, and is a B-vitamin complex. All of these B vitamins are needed by your body to help with a variety of different things.
This includes: promoting healthy digestion, repairing your nerves, improving your metabolism, and helping keep your heart healthy. It also directly helps both your hair, skin, and nails.
The fact that it's water-soluble means that it's fairly easy for your body to digest. It can be found in foods like bananas, eggs, and dairy products.
Folic Acid
Folic Acid is another vitamin B that you need. This one helps your body make its red blood cells. It also indirectly helps your body to get the nutrients where they're needed.
Ascorbic Acid
Ascorbic acid (also known as Vitamin C) is right up there with the B vitamins when it comes to things your body needs. One of the main things that your body uses vitamin C for is to help it absorb iron. You need iron for your bones, as well as your hair and your nails.
Vitamin C is also helps protect your cells from free radicals.
Fo-Ti
This plant is native to central China. It's been used for a long time to support overall health. This plant is also believed to have anti-aging properties to it, including helpings to postpone your hair from thinning and greying with age.
The results of taking this plant don't go away even when you stop taking it, which means that you keep whatever results you get. Finally, this plant is used to help with infertility and depression, so if you suffer from either of these then Folexin may help with these as well.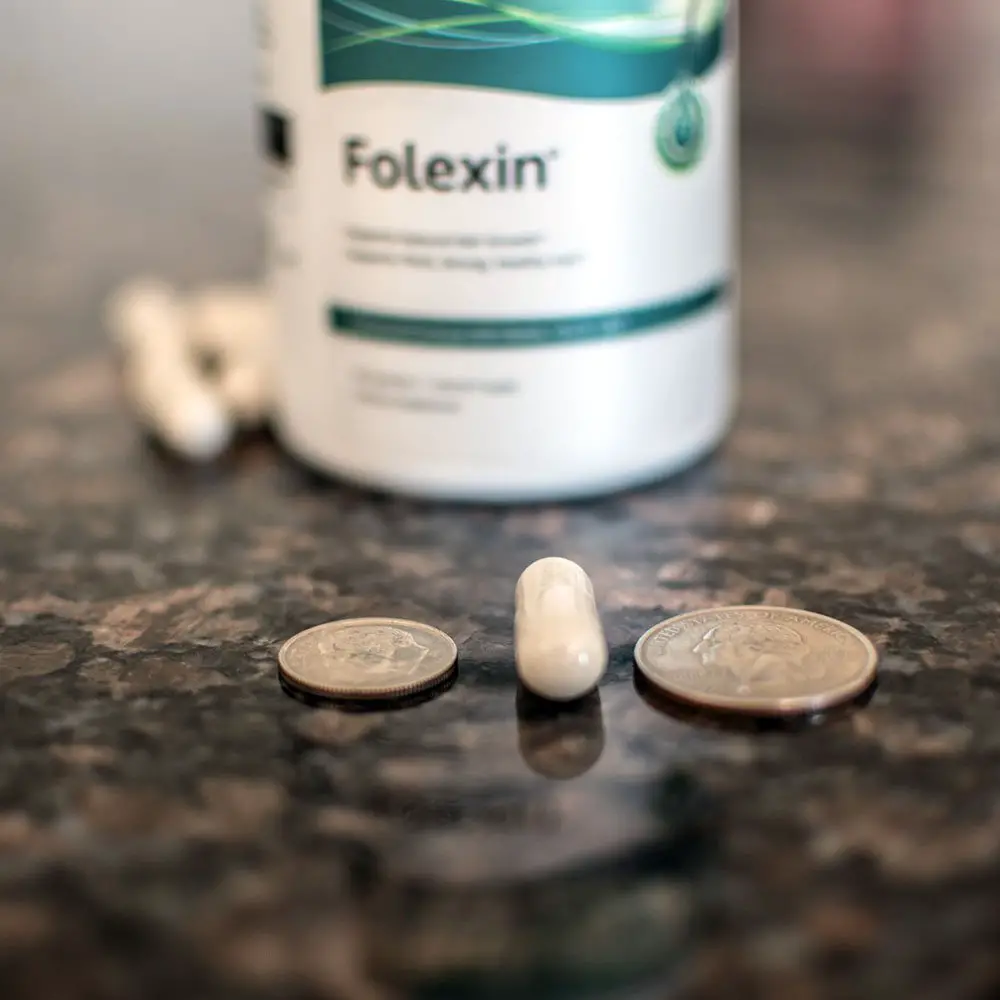 Trace Ingredients
While those are the main ingredients, there are a few others you should know about. Hydrolyzed Collagen is added to prevent your hair follicles from getting damages, with Keratin being added to strengthen as well as give your hair more shine.
Saw Palmetto is another popular herb in Folexin.
Vitamins such as: B6, B5, A, B12, D3, B1, and E. There are also minerals like Calcium Carbonate, Magnesium Oxide, Potassium Gluconate, Iron Ferrous Fumarate, Zinc, Copper, Silica, and Manganese Chelate.
Zinc is used by your body for cell growth, while Copper increases the number of follicles you have. Silica helps transport other minerals to your hair follicles so that they get everything that they need.
Folexin Reviews (What Are People Saying about Folexin)
While more expensive on Amazon, we're lucky that Folexin is listed on there as we can now see reviews from real folks who have tried it (in case you didn't know, you can get 5 bottles of Folexin on their website for less than you could get 3 on Amazon). It is currently rocking an overall 4-star review, which in our opinion is absolutely fantastic for a hair loss product (no hair loss product works for everyone).
Some of the top positive Folexin Reviews:
Some of the top negative reviews: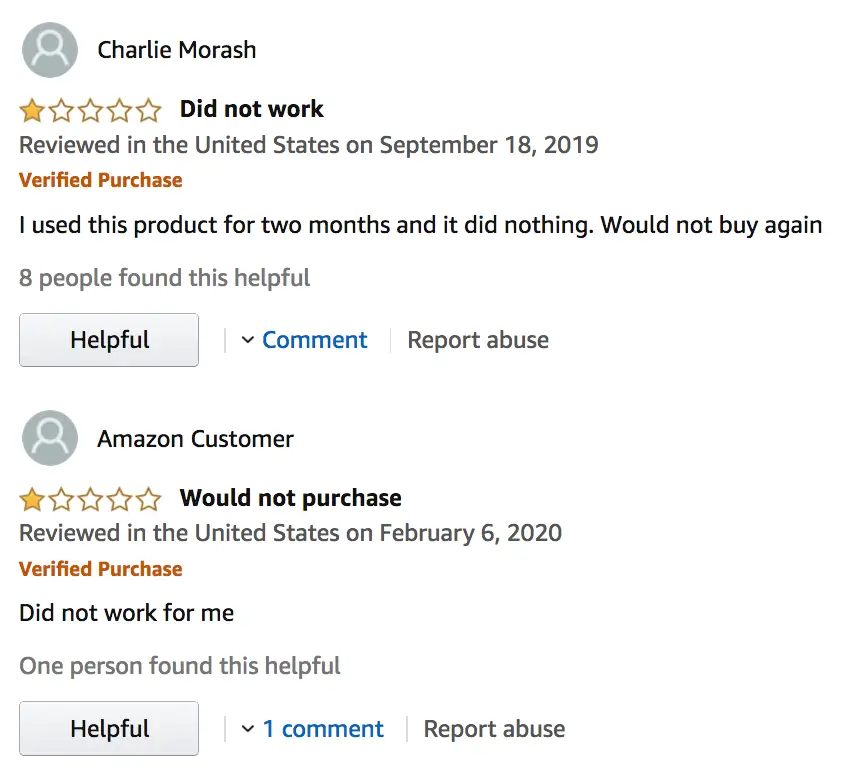 Folexin
Support for thick, strong, healthy hair.
Support for your hair's natural growth process.
High-quality ingredients, third party tested.
Folexin And Your Hair Growth Cycle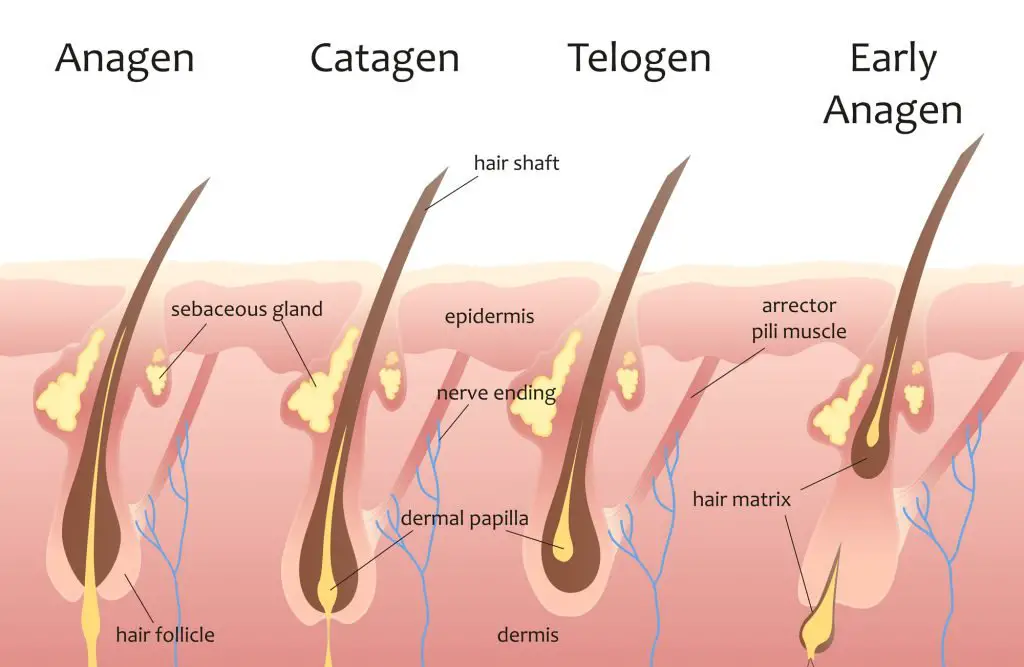 In order to fully understand how these different things affect your hair, you should first understand how your hair grows. There are essentially three stages to your hair growth which are called the anagen stage, the catagen stage, and the telogen stage.
Anagen
The anagen stage is the one in which your hair grows in length and it usually lasts for anywhere from two to seven years. This is controlled largely by your genetics, with some people being genetically more likely to have a shorter or longer anagen stage.
Catagen
After the anagen stage comes the catagen phase. This is more of transitional stage and generally lasts somewhere around ten days or so which is where your hair follicles stop growing your hair and loosen up a bit.
Telogen
The last stage is the telogen stage. This is the stage where your hair finally falls out. Once it's happened, you don't immediately grow a hair back in that same spot. Instead, the follicle builds itself back up. It prepares to start growing a new hair in that spot.
This last stage can take up to three months before the anagen stage starts again. Each follicle goes through this cycle independently of the other hairs on your head. This is what helps to stagger these stages so that you do not lose all of your hair at once.
Folexin can help with all three of these stages. Unhealthy habits and vitamin deficiencies can lead to a shorter anagen stage and a longer telogen stage. This means that your hair will not grow as long, and more of your hairs will be in the telogen stage, making your hair seem thinner.
Pros and Cons of Folexin
Now that you have an idea about how it works, knowing what the pros and cons are is the next step to deciding if Folexin is the right thing for you. Keep reading because some of these are ones that you may not have thought of.
Pros:
This is the only hair loss product supplement I've seen to actually work. While I've never tried Nutrafol, many have switched from it over to Folexin and have seen better results.
The fact it's made from natural ingredients is a plus. There's less risk of side effects. While there may be some, they are rare and milder.
It helps the health of your whole body and not just your hair. If you are trying to keep healthy habits and dislike the idea of taking potentially harmful chemicals, then this may be the perfect option for you.
When you are using Folexin, expect to have hair that is thicker, stronger, and healthier. This product works great for both men and women. That it's natural and not synthetic puts it far above the rest. Using Folexin is as simple as taking two pills per day with a meal. One in the morning and one in the evening.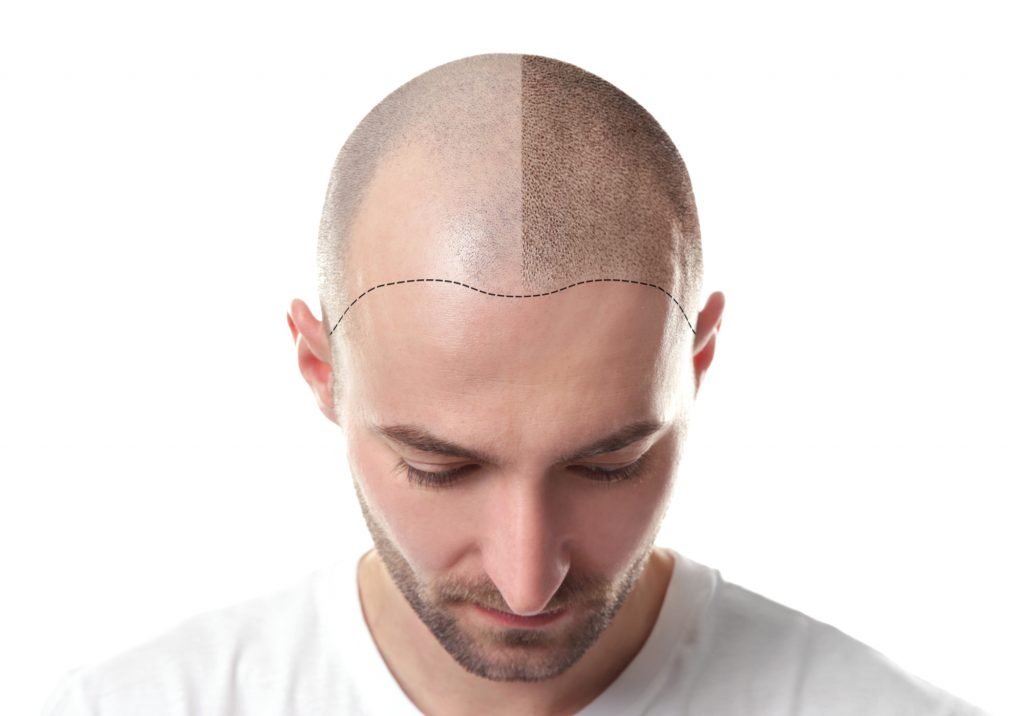 Cons:
Due to the high demand, shipping times can be slow. Sometimes you have to back-order the product (which is why I generally order a years supply at a time).
Don't expect overnight results. This is especially true if you're deficient in certain vitamins. Folexin can help you build these amounts back up in your body.
The more depleted you are, the longer it will take before you can expect to start seeing results. You'll begin seeing a change in 60-90 days after you start taking it.
This is longer than some other hair loss treatments, so that is a disadvantage. The fact that it doesn't treat specific problems that might be causing your hair loss means your best results will come if the only thing you are suffering from is deficiencies.
There's no generic versions of the product. You'll need to buy Folexin from the one company that sells it.
Folexin Vs Other Popular Hair Products
We've researched many of the most popular hair loss products on the market and compared them to Folexin.
Folexin vs Nutrafol
We found that while Nutrafol works great for a lot of people who try it, Folexin comes out ahead in both results and price. You can read the entire review of Folexin vs Nutrafol here.
Folexin vs Keeps
Our research found that Keeps may have negative side effects while Folexin generally has none. Additionally, the price of Folexin is much lower than Keeps. You can read the entire review on Folexin vs Keeps here.
Folexin vs Hairprin
Digging into customer reviews, we've found that people generally preferred Folexin over Hairprin, and many people saw positive effects quicker than those taking Hairprin. Hairprin is also a bit more expensive than Folexin. You can read the entire review on Folexin vs Hairprin here.
Price
$24.95/Bottle (One Month)
Side Effects
Has Negative Side Effects
Our Opinion
Negative Side Effects and Price = Not Worth It
Similar to Folexin but Pricier
Overpriced version of Folexin
Do you Need a Prescription? No.
You don't need a prescription in order to buy Folexin. In fact, you can have it shipped to nearly anywhere in the world. Each time you buy Folexin it's a one-time purchase, and each bottle lasts for 30 days.
Conclusion
Every day your hair comes into contact with different things that damage it. Think about things like chlorine in the pool, cigarette smoke, and everything in between. Bad choices like drinking and junk food can also negatively impact your hair as well.
Folexin Has a Special Promotion Running
Currently Folexin is running a promotion where when you buy 4 bottles of Folexin you get the 5th bottle free. That saves you about $35, and puts each bottle at only $18. I personally love this promotion as it gives you enough time to determine if Folexin is right for you.
It's more important than ever that you a way to counteract all this bad with something good. The fact that Folexin is good for your whole body makes it a great option.

Folexin
Support for thick, strong, healthy hair.
Support for your hair's natural growth process.
High-quality ingredients, third party tested.
This is something you don't want to delay, the quicker you get started the faster you'll start seeing amazing results. Keep using Minoxidil (rogaine), and supplement it with Folexin.